Deciding which VPN to go with is a critical decision and one that can be challenging to make—especially amongst evenly matched services, as is the case in this match-up between ExpressVPN vs. IPVanish.
We want to help clarify which of these two VPN services is the right one for you, so this article will take an in-depth look at how ExpressVPN and IPVanish compare across a variety of features. We'll weigh their pros and cons, and at the end of the article, we'll declare a winner.
Let's start with a brief overview of the two competitors we'll be reviewing in this article, both of which are staples in the VPN provider world.
ExpressVPN is a fan favorite. It includes several excellent features that make it one of the top VPNs for the average user, some of which include top-notch security, fast international connections, global server coverage, and good usability. We do have to say that it's not the cheapest option, but you get a lot of bang for your buck.
IPVanish would be considered the underdog in this showdown, but that's not to say it doesn't hold its own. IPVanish boasts a substantial range of features, including multi-platform support, high US connection speeds, and an easy-to-use interface—all at a more budget-friendly price tag than ExpressVPN.
We'll get right to it: ExpressVPN comes out on top concerning features, which, given its higher price tag, is something we expected.
One feature that ExpressVPN has that IPVanish doesn't is split tunneling. Split tunneling allows you to manually configure which apps use the encrypted VPN, meaning that if there are certain apps you want to bypass the VPN, you can bypass it with no problem.
Aside from split tunneling, you get advanced leak protection, access to streaming sites (an issue other VPNs are struggling to get around), obfuscation features (useful for China), smart TV and gaming system support, and browser extensions.
Note
: You can read our
ExpressVPN review
to get an in-depth knowledge of its features.
IPVanish, on the other hand, offers fewer features. Among the important ones are obfuscation, IP and DNS leak protection, and a kill switch. As you can tell, ExpressVPN is the heavy-hitter in the features department.
Note
: Reading our detailed
IPVanish Review
will provide you with additional information about this service.
Pros and Cons: ExpressVPN
Every VPN service has its pros and cons, and ExpressVPN is no different.
No logs
Extensive server network
Split tunneling
Excellent speed
Allows you to access all streaming platforms
Ease of use
Hefty price tag
Doesn't include ad or malware blocker
Get ExpressVPN
Here are some pros and cons to consider when deciding whether or not to choose IPVanish.
Includes a kill switch
Fast speeds
Ease of use
Lots of servers
Router support
No Netflix access
Keeps logs
Doesn't offer long-term plans
Get IPVanish
VPNs are notorious for slowing down your Internet Service Provider supplied connection, so it's essential to consider how fast your encrypted connection will be. Luckily, both of the options in this review are known for speed and are very comparable in this regard.
ExpressVPN offers high speeds that are very consistent, regardless of the server location (US-based or international). IPVanish does well offering consistently fast speeds, too. Its US connection speeds are even a little quicker than ExpressVPN's but dropped off a bit internationally, especially in the UK.
This category ends up being a tie. Our advice to you if your choice depends on speed? It's good to consider both whether you need a VPN for Canada, the US, Europe, or the UK, though ExpressVPN has the edge for UK users.
Reliability is another key area to consider as you decide on a VPN. You want to find something that will deliver fast, stable connections that won't be interrupted.
ExpressVPN suffers from no reliability issues, no matter which operating system you use. It delivers on all the reliability factors.
IPVanish, on the other hand, is also very reliable, but slightly less so than ExpressVPN. Users report that it takes IPVanish longer to establish a connection, especially when compared to ExpressVPN, sometimes up to several seconds.
Given these sometimes-slow connection establishment times, ExpressVPN comes out on top in this category.
Keeping your sensitive data, like credit card information and passwords, safe when using the internet, is one of the VPN's most critical jobs. If you're concerned about your online security and anonymity, it's essential to research how your VPN enables private browsing.
So how well do these two VPN providers do in these areas? Well, both ExpressVPN and IPVanish use OpenVPN protocol and 256-bit AES encryption, known to be the most reliable encryption mechanism.
Logs are another area to consider. ExpressVPN offers users a verified no logs service, which was proven when Turkish authorities tried to force the company to turn over customer data. ExpressVPN expressly refused this request, and although Turkish authorities took a server, they still couldn't get any customer information.
IPVanish claims to offer the same no logs service, but it has been scrutinized for logging and furnishing information to United States authorities that were investigating a crime. When asked about this, IPVanish said this incident happened under different ownership and will not happen again on its watch.
Anonymity is another category that some VPN users prioritize in their search for the best service. ExpressVPN accepts cryptocurrencies, which allows users to maintain anonymity, while IPVanish does not.
Getting your VPN up and running is not always straightforward, and sometimes issues come up. It's important to know what resources your VPN provider offers its customers in these times of need.
ExpressVPN shines in this area. It offers live 24/7 chat support, and it is also available via email to solve any issues that may arise. ExpressVPN is known to respond rapidly to customer inquiries, so you'll never be waiting too long to get help, and the quality of its assistance is generally high.
IPVanish also offers pretty ample customer support. IPVanish users encountering problems can get an answer to their questions via email assistance, and the company also provides a telephone line users can call for customer service during US business hours.
Neither one of these VPN providers is precisely the cheapest option; ExpressVPN is actually one of the most expensive VPN services available. So just how much will each of these two providers cost you?
If you decide to pay for ExpressVPN monthly, it will cost you $12.95 per month, which makes it one of the most expensive VPNs around. This high monthly fee is why the semi-annual and annual plans are preferable, with the yearly plan costing $99.
The IPVanish annual subscription, on the other hand, costs $77.99 per year, or $6.49 per month, and the month-to-month price comes out at $10.00. It's clear that IPVanish is the better price option, though we would say that the features ExpressVPN offers are well worth the higher price tag.
Our Pick in the ExpressVPN vs. IPVanish Competition
After reading this review, you may have already guessed which provider we think is the best, but our pick for the winner in the ExpressVPN vs. IPVanish competition is ExpressVPN.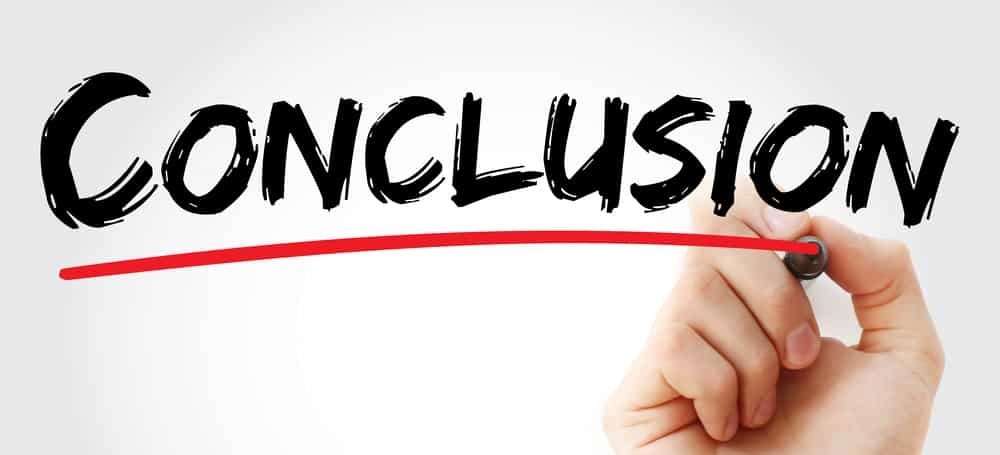 Even though ExpressVPN came out on top, we do consider the price to be a significant disadvantage for our winner. You will receive excellent value for your money if you go with ExpressVPN, but we can't take away the fact that IPVanish also gives users a fantastic experience at a lower price point.
It's also important to note that there is no right answer for everyone in the search for the perfect VPN. We've ranked these two on several different features, but there may be a single feature more important to you not reflected in our winner. As such, we encourage you to choose the best VPN for your specific needs.
Recommended
Disclosure: Blokt strives to provide transparent, honest reviews, and opinions. The writer of this article is a user of the product(s) or service(s) mentioned in this article and was not influenced by the respective owners.
We rarely run ads, but sometimes earn a small commission when you purchase a product or service via a link on our site. Thank you kindly for your support.
Read more or donate here.