Surfshark is a relatively new player on the VPN scene. Less than three years old at the time of this review, it is starting to build a name for itself in the VPN space. Based in the British Virgin Islands (the same country as industry-leader ExpressVPN) it seems to be doing a lot of things right.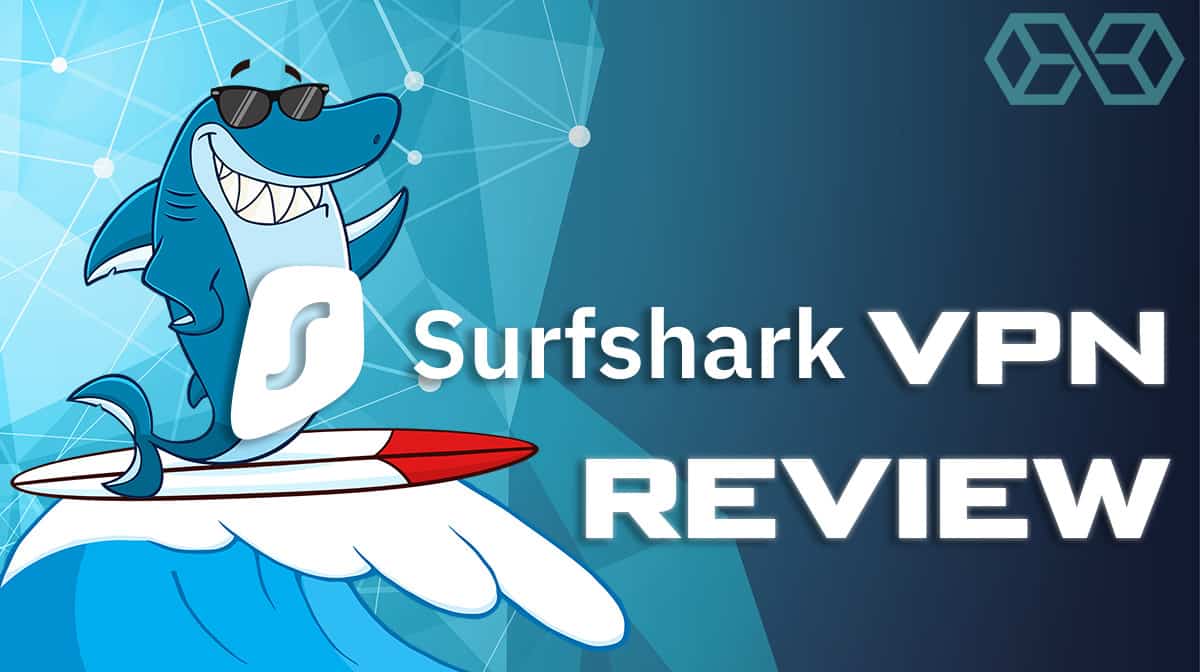 We know that choosing a VPN service can be confusing, and simply keeping up with the ever-growing list of players is a challenge. We're here to sort through the crowd and help you find the right VPN for your needs.
In this review, we'll look at the key factors we always review when deciding if a VPN service merits further attention on your part. Specifically, we'll look at:
Device Support
Speed
Security and Privacy
Legal Jurisdiction
Global Coverage and Other Considerations
Streaming and Torrenting
Connections
Additional Features
Pricing
Customer Support
By the time you are done reading this, you will know whether Surfshark is a VPN service that could meet your needs.
In February 2022, Siurfshark and NordVPN announced that will be joining forces to provide an even better service for their users. Each VPN will operate independently, so this won't affect users of each platform, but this consolidation will allow both brands to grow and improve at a faster rate.
Surfshark does a great job when it comes to supporting a range of devices. It covers Windows, macOS, and Linux desktops, along with Android and iOS mobile devices.
You also get the ability to use the VPN inside the Chrome and Firefox browsers, several types of Smart TVs and Game Consoles.
Note
: Although the App list on the website doesn't show it,
Surfshark also supports installing the VPN on several types of routers
. If you like the idea of Surfshark protecting your entire network at once, check out our article on
setting up a vpn with a router
.
As we've discussed in previous reviews, speed testing of VPN services is a dicey process. There are so many factors that can affect the speed of your connection that it is hard to get consistent results. Most VPNs show significant speed variations depending on things like the operating system version, ISP speed, choice of VPN servers, time of day, and so on.
This can be seen with the Surfshark speed test results. Most users report that the service provides reasonable speeds most of the time. But we have also seen reports of slow servers and inconsistent results. Based on what we know now if you need the fastest VPN service possible, Surfshark probably isn't for you.
But if you like what Surfshark offers, and need good but not blazing speed, it may well fit the bill. Since it offers a very good refund policy, we urge you to install Surfshark in your own environment and test it for a few weeks to see if it meets your specific needs.
Get Surfshark VPN
Whether you want a VPN so you can get around government censors, download and stream videos, or simply keep snoops from, well snooping into what you do online, to succeed, the VPN must provide excellent security and privacy.
In this section, we will see how Surfshark handles these requirements.
In this context, security means preventing unauthorized personnel or systems from reading the messages that flow back and forth between your computer and the VPN. Surfshark uses top-notch tech for this, specifically AES-256-GCM encryption, along with IKEv2/IPsec tunneling protocol. Alternately, you can use the VPN industry-standard OpenVPN protocol.
Technobabble aside, this all means that your device's connection to Surfshark will be secure. In November 2018, Surfshark engaged the Cure53 penetration testing service to test the security of its Chrome and Firefox browser extensions.
Without digging into the details of the test results, the summary of this report says it all:
"To sum up, Cure53 is highly satisfied to see such a strong security posture on the Surfshark VPN extensions, especially given the common vulnerability of similar products to privacy issues."
The full report on this testing is available on the Cure53 website.
SurfShark also recently added the ability to use two factor authentication (2FA). As we have written about, 2FA is really simple but very effective way to keep an account secure from hacking and other issues. Having a strong password is important also, but with 2FA you are creating an extra layer that makes it thousands of times harder for an attacker to gain access to your account.
To provide online privacy, a VPN must hide your real IP Address without letting it get exposed (leak) onto your Internet connection. Surfshark functions admirably here, with no reports of leaks under normal circumstances. For those abnormal circumstances, Surfshark offers a Kill Switch.
The Kill Switch blocks your computer from connecting to the Internet if and when some sort of problem breaks the connection. As of this review, the Kill Switch is included in the Windows, macOS, Android, and iOS Surfshark clients.
The Android device even comes with a free GPS spoofing feature, this is great for preventing geo tracking on your mobile device.
Note: While the Kill Switch is automatically enabled for the macOS and iOS clients, you need to activate it manually if you are using Windows or Android devices.
Further protecting your privacy, Surfshark follows in the footsteps of the industry leaders by using its own private DNS servers. Your address lookups don't go outside of the secure network, so snoops can't use them to see what sites you visit.
Surfshark's Privacy Policy is written clearly enough for non-lawyers to understand it. They: "…do not collect IP addresses, browsing history, session information, used bandwidth, connection time stamps, network traffic and other similar data."
Remember also that this is a VPN based in the BVI. That means no government-imposed user logging requirements. While we are not lawyers, we did not see anything worrisome about Surfshark's Privacy Policy, although we encourage you to read it yourself.
As mentioned before, Surfshark is based in the British Virgin Islands (BVI). While part of the British Commonwealth, the Legislature, Judicial System, and National Police Force are all elected by, and under the control of, the citizens of the BVI, not the UK.
This local control also applies to the laws that govern companies in the BVI. The British Virgin Islands provide strong support for Internet privacy and don't require VPN services to record any logs of user activity.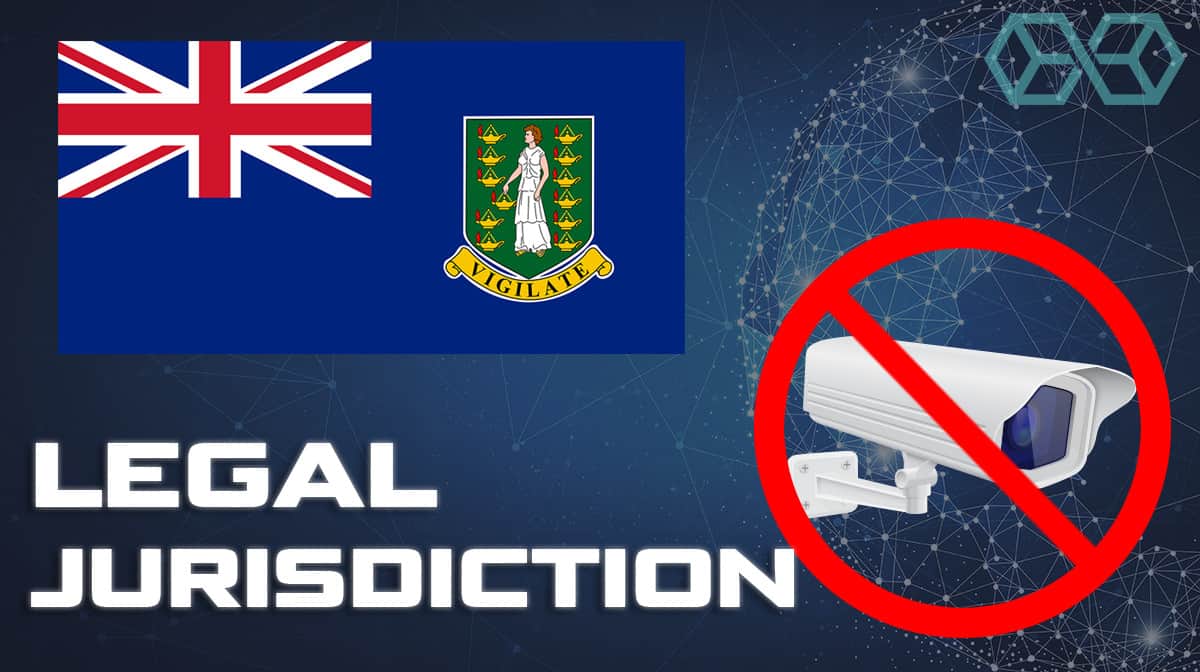 And since the BVI has no foreign intelligence service, it is by definition not part of the Five Eyes, Nine Eyes, Fourteen Eyes, or any other international intelligence alliances.
All this makes the BVI one of the best locations in the world for a VPN service.
Global Coverage and Other Considerations
We prefer VPN services with large, globally-distributed server networks. More servers in more countries give you benefits like these:
Access to content that is restricted to certain locations. Not all Internet content is available globally. Some websites and services limit who has access based on geographic location. They will only connect to devices that show an IP Address assigned to an "acceptable" geographic location. If your VPN has servers that are within the right regions, you can use the VPN to connect when you would otherwise be blocked.
Access to content your government doesn't like. Many governments want to control what their citizens can see on the Internet. They block content they don't like from ever entering the country's section of the Internet. A VPN can let you connect to this forbidden content using a server that is not in the censored part of the Internet.
Limiting the slowdowns caused by a VPN. VPNs inherently slow down your Internet connection. By choosing to connect to a VPN server that is physically close to you (or close to the content you want) you can minimize the impact the VPN has on your overall connection speed and latency.
Redundancy in case a server doesn't work. Sometimes servers are down for maintenance. And some VPN servers are blocked by some services. And sometimes a server is just overloaded with users and running slower than normal. If your VPN has lots of servers you have a greater chance to simply select a different one and get on with it.
How many servers and where are they?
This brings us back to Surfshark. As of early February 2022, Surfshark claims it has more than 3200 servers in 65 countries. While this network doesn't match up to those of mega services like ExpressVPN (94 countries) or NordVPN (5,100+ servers), it is certainly decent, particularly for a relatively young company.
Most of the countries with Surfshark servers are located in Europe and Asia. Surfshark only breaks down its coverage by country, without listing specific cities or the exact number of servers in each country.
It also, of course, has solid coverage in the United States. According to its support team, that single United States entry in the server list represents over 250 servers.
If you are based in South America or Africa you won't find too many countries supported. This is common for a new service still building out its network. If support for countries in those continents is important to you, we suggest you read our ExpressVPN review. ExpressVPN has the most complete coverage we've seen for South America and Africa.
To see the current list of countries that contain one or more Surfshark servers, visit their website.
Streaming and/or torrenting are very popular uses of VPN services. And both fall into slightly grey legal/moral areas. Let's see how Surfshark deals with these.
Streaming content is fine when you are doing so in the geographic region approved by the streaming service. But their Terms of Service typically forbid you to view their content if you are outside that region.
In this case, you can use Surfshark to get access by using one of its servers that is within the approved region. With many streaming media services, all you need is an acceptable IP Address and you are in.
Netflix is not so accommodating. It fights hard to detect and block VPN servers that people are using to fake their location. Many VPN services can no longer connect to Netflix if they ever could.
At least for now, Surfshark VPN servers can connect to Netflix without problems. The war between Netflix and VPN services is neverending, so there are no guarantees that Surfshark will always be able to connect. But for now, it is one of a small number of services that are succeeding.
Torrenting is illegal in many countries. Some VPN services deal with this by limiting the servers you can use for torrenting, or banning the practice altogether. But some VPNs allow torrenting.
Surfshark officially supports Torrenting (P2P) on all its servers. And its no-logs policy along with strong security and a Kill Switch will make you safer if you decide to torrent content. Whether you want to download torrents, or play on an unlicensed online casino, you can do it on surfshark.
As of the beginning of May, not all Surfshark VPN servers supported P2P activity. According to a support page:
"You can get top-notch P2P speeds while using our US, UK, CA, DE, IT or NL servers. You may also use P2P on any other server, but you will be rerouted to our servers located in Netherlands or Canada depending on your physical location."
VPNs typically limit the number of simultaneous connections you can have to their network. They normally let you install their software on every device you own, but only a few of them can be connected to the service at the same time.
Not so with Surfshark. These guys give you unlimited simultaneous connections! You can have all the devices you own connected to the VPN simultaneously without causing problems. If you have a fast Internet connection (to carry lots of traffic), and lots of devices you like to use at once, you will love this. Nice feature Surfshark!
As we've discussed, Surfshark has a lot going for it. It also goes above and beyond with a number of features that you don't see on too many of its competitors. Here are a few of them:
Whitelister™ – Allow some apps (like mobile banking) to bypass the VPN.
Multihop™ – Get additional protection (while giving up some speed) by passing messages through a string of two VPN servers.
NoBorders™ – Get around the blocks and restrictions imposed by some countries.
To learn more about these and other Surfshark features, go to this page.
If you are willing to consider making a commitment to Surfshark, it is willing to make it worth your while. Surfshark is priced like this:
| | | |
| --- | --- | --- |
| Length of Plan | Price | Total Price Billed Up Front |
| 1-month | $11.95 per month | $11.95 per month |
| 1-year | $5.99 per month | $71.88 per year |
| 2-year | $1.99 per month | $47.76 per 2 years |
Yes, you read that right. A 2-year subscription to Surfshark costs less in total than a 1-year subscription!
This really makes it a great choice for people who are tight on cash. And as we are going through the Corona virus pandemic and people are locked up and away from their jobs, they are going to need options like Surfshark which are both cheap and come with all the bells and whistles required for a good VPN.
The pricing here is really structured to encourage you to get the long subscription. It can save you a ton of money over time. And with the Surfshark refund policy, there is very little risk of going long.
Recently we have been reviewing VPN services with annoyingly limited refund policies (or no refunds at all). Surfshark gives you a nice, practical, 30-day money-back guarantee.
This should be more than enough time to test the service on your equipment, using it to do the things that you want to do. A definite plus for this young service.
Note
: You can also get a
free 7-day trial of the service by signing up through the Google Play or Apple App stores
. Once you set up your free account there you can use the credentials you've created to download and use other Surfshark apps. Or you can avoid all this and just sign up for the service normally, then test it for a few weeks and use the 30-day refund policy if you want out.
Given how good the money side of subscribing to Surfshark has been so far, it isn't a surprise that it is more flexible than most when it comes to payment options.
In addition to the major credit cards (Mastercard, Visa, Amex, and Discover), you can pay for your subscription with PayPal, Google Pay, and several cryptocurrencies.
We were impressed with Surfshark's Customer Support too. The Support pages have a lot of useful information, organized by category. And its Live Chat support was extremely responsive.
Throughout this review, I hit them with random questions. It never took more than a minute to get a response. Those responses clearly came from human Support Reps, not chatbots like some other services use.
Although we have heard complaints that the email responses were slow, we didn't test that. With such fast and useful Live Chat support, why bother?
Surfshark is one of a new generation of VPN services looking to challenge leaders like ExpressVPN and NordVPN. If you are looking for a quality VPN service with great privacy and security, a killer low price, the ability to support lots (read that as an unlimited number) of simultaneous connections, and decent if not outstanding speed, you should consider Surfshark VPN.
Get Surfshark VPN
Disclosure: Blokt strives to provide transparent, honest reviews, and opinions. The writer of this article is a user of the product(s) or service(s) mentioned in this article and was not influenced by the respective owners.
We rarely run ads, but sometimes earn a small commission when you purchase a product or service via a link on our site. Thank you kindly for your support.
Read more or donate here.