There is a war going on to determine the future of the Internet. On one side are big businesses, governments, and hackers, all of whom want to invade your privacy, steal your personal information, and control what you can do online. On the other side are regular people who want to protect our privacy, control our own data, and be left alone by those others.
The others have spy agencies, and Artificial Intelligence to monitor your every move, and who knows what other weapons. We have VPNs.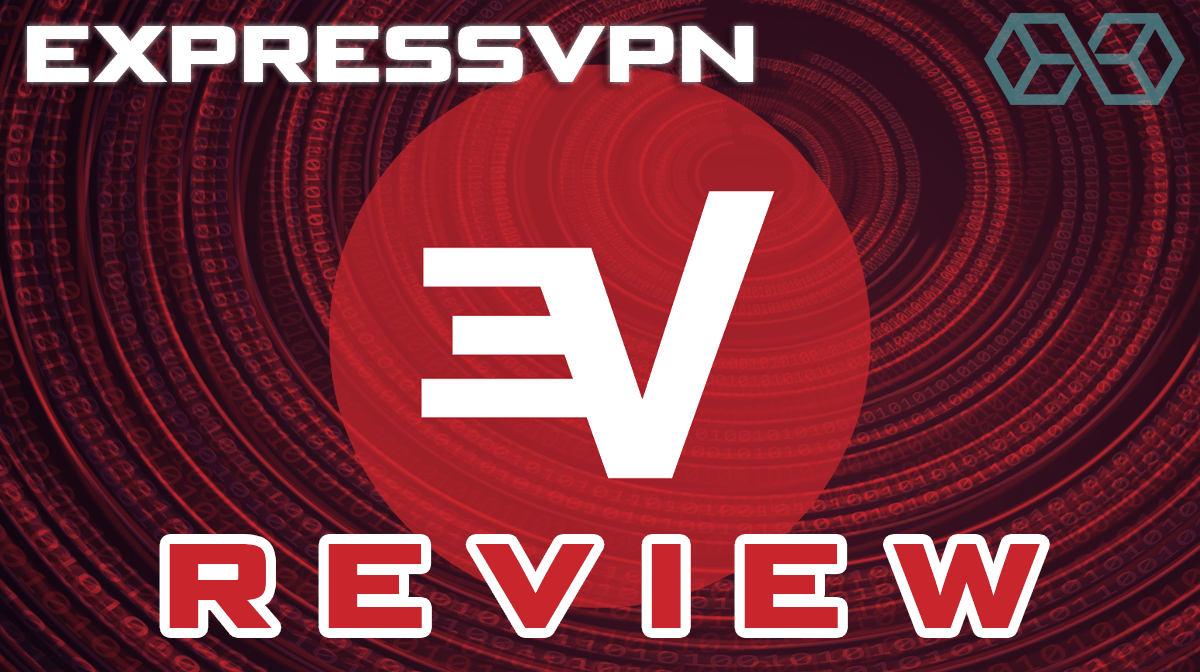 In this article we're going to cover ExpressVPN, often considered the best overall VPN on the market. If you are serious about protecting yourself online, you should know about this one.
ExpressVPN launched in 2009, making it one of the longest-serving VPN services. It's long been trusted by both individuals and businesses worldwide, and has apps for all major operating systems and most routers – as well as a whole host of other devices.
With a proven track record with uses such as torrenting, gaming, streaming and much more. ExpressVPN is a brand that you should take a serious look at if you need to protect your privacy online.
ExpressVPN takes
The goal is to help you decide if ExpressVPN is the right weapon for you in this war. Here are the aspects of ExpressVPN we will look at today:
Device Support
Speed
Security and Privacy
Geographic and Legal Considerations
Global Coverage
Streaming and Torrenting
Connections
Price
Customer Support
Let's dive right in.
ExpressVPN does a great job of providing user-friendly clients for the devices you are most likely to use. Some of these are stand-alone apps, while others are extensions for the top web browsers.
When we wrote this review, ExpressVPN had full clients for the following operating systems:
Windows
Mac
Linux
Android
iOS
In addition, it supports Chrome and Firefox browser extensions, as well as secure browsers like Tor, numerous routers, and other devices.
If the device you want to connect to isn't in the list above, that doesn't mean ExpressVPN won't work with it. You need to install the VPN on some devices manually. You can look for manual setup tutorials for various devices on the website.
ExpressVPN also does a good job of making the interfaces match across the board. Here's what the ExpressVPN Client interface looks like. Normally you will just see the window on the right. I've opened the Options window as well to show how neatly it is all organized.
All the complicated stuff is stashed on the Options tabs. The only thing you normally need to do is click the big power button in the middle of the Client window to connect to or disconnect from the ExpressVPN network.
In September 2022, ExpressVPN released its first-ever hardware product – the Aircove Wi–Fi 6 router – which comes with ExpressVPN's proprietary software preinstalled. With the Aircove router, users can instantly and around the clock protect all devices connected to the home network with the full benefits of a VPN. It's a convenient solution for anyone looking for easy, always–on protection from online threats.
Lots of VPN reviews publish speed test results. These tests are useful to a certain extent. But speed-testing a VPN is complicated due to the many variables that need to be taken into account. These variables include:
Where the testing computer is
The speed of the ISP the testing computer uses
Where the VPN Server is
The time of day at either end of the connection
The type of data used in the test
To illustrate the problem, we did a simple test of our own…
We used two computers, one running Windows 7, the other Linux Mint 18.3 Cinnamon. We installed the latest ExpressVPN client on both. The two computers were located next to each other in an office in Cuenca, Ecuador and connected to the same router and ISP.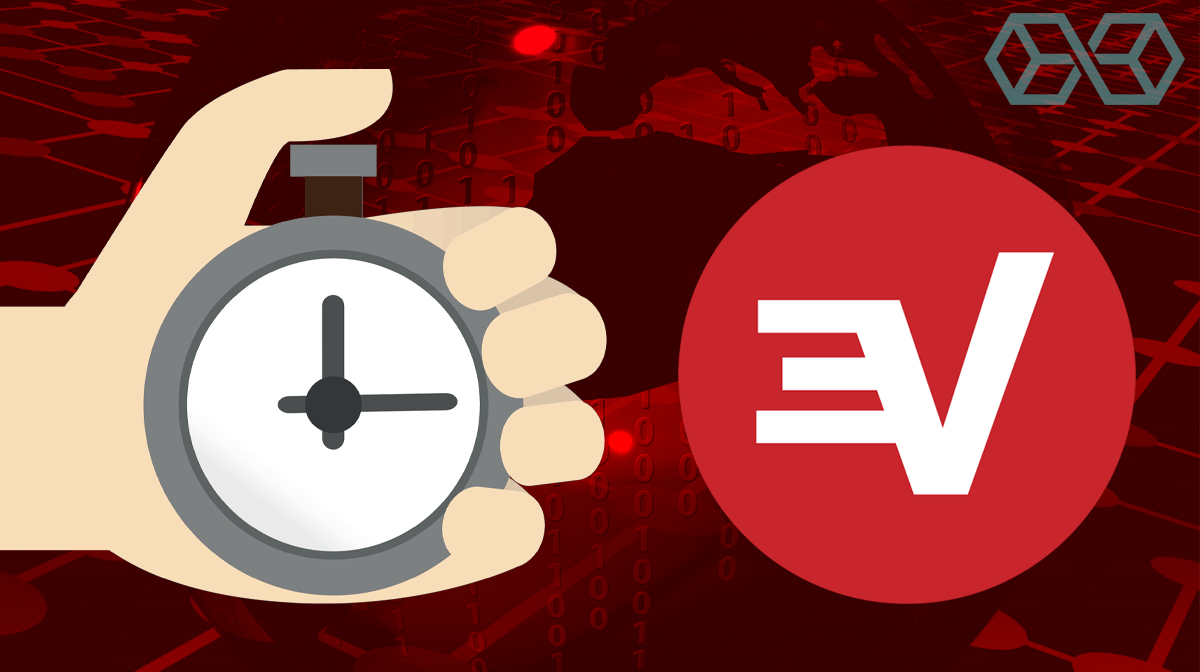 We configured ExpressVPN so each computer was talking to the same VPN server. Then we used Chrome on each computer to connect to a popular speed testing site (Speedtest.net). We set Speedtest to Single Connection mode, which it says is best for testing VPNs, and selected the same United States destination to connect with.
Finally, we tested the two computers, one right after the other. Here are the results:
| | | | | |
| --- | --- | --- | --- | --- |
| Testing Round | Computer | Ping (ms) | Download (Mbps) | Upload (Mbps) |
| 1 | Linux | 90 | 22.79 | 14.68 |
| | Windows | 94 | 20.25 | 2.99 |
| 2 | Linux | 91 | 22.75 | 12.93 |
| | Windows | 99 | 13.33 | 5.40 |
As you can see, the numbers are all over the place. The Linux machine turned in better results each time, but why? And why did the Windows machine get much slower downloads in the second round than the first, but much faster uploads?
We don't know the answers but to a certain extent, they don't matter. The question we really want to answer is whether or not ExpressVPN is fast enough to use without feeling like we are waiting unnecessarily. This is why it is important to test a VPN by using it in your environment, with your equipment, doing what you normally do online when you normally do it. ExpressVPN's 30-day no questions asked refund policy comes in handy for this.
Pick up ExpressVPN
How does ExpressVPN compare to other VPNs?
To find one answer to this question, we turned to a 2018 report from AV-TEST GmbH. In its VPN Comparative Test report, the company tested a dozen VPNs. ExpressVPN scored above average for latency (ping), download speed, and upload speed.
But can I stream movies with it?
With all that said, we can give you a few guidelines for the speed you need if you want to stream multimedia content. According to an April 5, 2019 article by Consumer Reports, you need the following download speeds to stream various types of content:
Audio (Standard Quality Music) 128 Kbps
SD (360p) High Quality Video 1 Mbps
HD (1080p) High Quality Video 8 Mbps
4K HDR Video 18 Mbps
If you can get these kinds of speeds when and where you want to view streaming content, then your VPN is fast enough.
ExpressVPN guarantee support for a number of popular streaming services, including the big providers like Netflix, Amazon Prime, Disney Plus, ESPN, HBO, and BBC iPlayer, but also smaller services such as Hulu, ITV Player, and Kodi.
Let's tackle Security and Privacy next.
ExpressVPN is designed to give you security and privacy online. But since people tend to mix these up, we thought we would review what these two terms mean with respect to VPNs.
Security is the ability to prevent others from reading the messages that flow between your computer and the VPN service. VPNs provide this security by using strong encryption to protect communications between your computer and the VPN servers.
Privacy is the ability to control who gets to see your personal data. The concern here is that many VPNs keep logs that could be used to determine what you do online. In some cases, the local government forces a VPN to keep logs the government can use to attack individual users. In other cases, the VPN Service logs information about you for its own use, or to sell it to advertisers.
ExpressVPN take the privacy and security of their users so seriously that it has committed to regular third party audits by leading big four consultancy firm, PricewaterhouseCoopers (PwC).
PwC has consistently found that ExpressVPN's claims of privacy and no customer logs are fair and accurate, which allows customers to place a great deal of trust in ExpressVPN's service and privacy protection.
ExpressVPN offers military-grade AES-256 encryption and the industry-standard OpenVPN protocol. ExpressVPN protects against IP, DNS, and WebRTC leaks. These are all important security features that rank near the top of the pack. But ExpressVPN also gives you potent security features that are hard to find elsewhere, even unique in the industry.
To ensure that they stay on top of vulnerabilities that could affect their customers privacy, ExpressVPN have had a long-running bug bounty program since 2016.
In July 2020, ExpressVPN announced a new bug bounty program in association with Bugcrowd, which encourages researchers, testers, and white-hat hackers to submit vulnerabilities to their platform. ExpressVPN reward individuals who can find vulnerabilities in their system.
ExpressVPN enables more secure browsing when using their Google Chrome extension by utilizing "HTTPS Everywhere", which encrypts browser communications with major websites. HTTPS Everywhere is made by the Electronic Frontier Foundation and produced in collaboration with the Tor Project.
One of the security weak spots for any server is the disk drive. If a hostile actor gets its hands on a VPN server, it can physically extract the disk drive from the server and analyze it. This isn't just a hypothetical risk either. Several VPN Services (including ExpressVPN) have had servers seized by police or others.
ExpressVPN decided to address this risk by doing away with disk drives on all its servers. All user data in a server is stored in RAM, rather than on a disk drive. This means that as soon as the server loses power, all the user data is irretrievably gone.
Not content with only securing user data, when a server powers up it loads a fresh, cryptographically-signed, read-only image of the complete software stack. This allows ExpressVPN to be sure that every server is always running a clean, current version of the system.
ExpressVPN says that it has already rolled out this new platform to all of its 3,000+ servers worldwide.
Another of ExpressVPN's strong points is their Kill Switch technology, called Network Lock. If your computer loses its connection to ExpressVPN, Network Lock immediately prevents any traffic from entering or leaving your device. This prevents your IP Address from being exposed.
The ExpressVPN style Kill Switch is the safest approach to ensuring that unencrypted data never leaks from your computer. Many VPNs have no Kill Switch at all. Others have a more basic form of Kill Switch that prevents specific applications from communicating with the Internet when the VPN is down. Apps that are not on the protected list will connect normally, leaving your IP Address exposed to snoops.
Another powerful security feature of ExpressVPN is its private, zero-knowledge DNS. Every ExpressVPN server runs its own DNS service. This means no third-parties can spy on your DNS use as a means of watching where you go online.
An added benefit of this approach is that all your interactions with the DNS are encrypted. Other VPNs use a third-party DNS and send requests to the DNS unencrypted. This leaves you vulnerable to man-in-the-middle attacks designed to spy on you. It also reduces the chance that your online activities will be censored.
One of the bonuses to using ExpressVPN is that you can connect to a server in a different part of the world, making it appear as if you are physically located there. This gives you access to services that are geo-blocked, which means that they are only accessible in specific parts of the world.
The downside of using ExpressVPN for this kind of locations shifting is speed. Because the VPN encrypts communications that pass back and forth, it is slower and uses more resources than connecting without a VPN.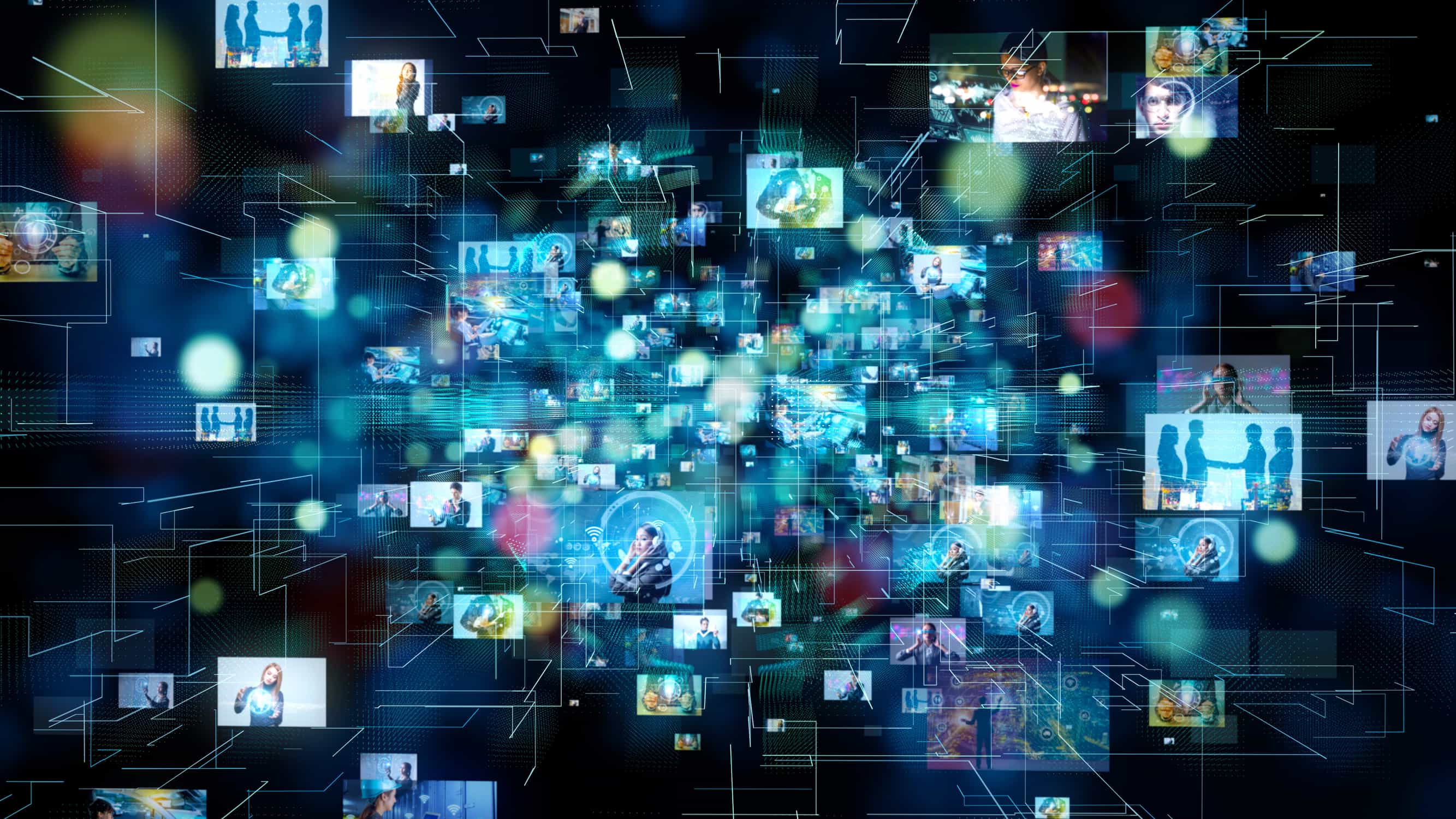 MediaStreamer is the ExpressVPN solution to this problem. If you don't need the encryption provided by the VPN, you can instead use MediaStreamer. This gives you the benefits of the ExpressVPN network (thousands of servers, private DNS, hiding your real IP Address from the streaming service) without the overhead of encrypting the connection.
Setting up MediaStreamer takes poking around a bit in your operating system, making it more technical than using the normal ExpressVPN interface. But if fast streaming is what you are after, this is worth checking out.
To see if there are instructions for setting up MediaStreamer on your computer or other devices, go to the ExpressVPN Support Center. Search for MediaStreamer + the name of your device. For example, if you want to use MediaStreamer on a Roku device, the search would look like this: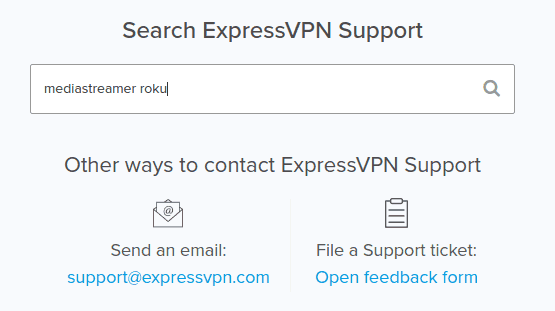 If you get stuck, contact Support directly using one of the links below the Search box.
ExpressVPN Privacy Policy & Confirmation of No-Logs Status
ExpressVPN has a "no-logs" policy that has been proven in a dramatic fashion. In 2017, the Russian Ambassador to Turkey was shot and killed by Mevlüt Mert Altıntaş, an off-duty Turkish police officer. The shooter was an ExpressVPN user who connected using a server physically located in Turkey.
After some legal wrangling, the Turkish authorities raided the datacenter where the ExpressVPN server was located and seized it. Even after seizing the server, the Turkish authorities got no information they could use since ExpressVPN doesn't keep connection logs or activity logs.
According to this article on TorrentFreak.com, ExpressVPN planned to stop hosting physical servers in Turkey and instead will move to virtual servers with Turkish IP Addresses but physically hosted in other countries.
Note: There is some controversy over the use of the term "no-logs" because all VPNs have to keep some logs to function properly. We consider the term "no-logs" to be shorthand for, "no connection or activity logs that could be used to connect specific users to specific activities."
In March of 2019, ExpressVPN was one of 10 VPN services that were contacted by Roscomnadzor, the Russian government agency responsible for censoring Internet access. They were ordered to connect to the FGIS (a Russian database of banned sites) and use that database to block Russians from accessing banned sites.
According to this post, ExpressVPN (and 5 other of the targeted services) immediately removed all its physical servers from Russia and announced that it will continue to serve Russian customers but will not comply with the government demands.
It is clear that ExpressVPN is serious about protecting the privacy of its users.
Geographic and Legal Considerations
It is easy to think of the Internet as this formless cloud of data without any real location. But all of this data exists on physical hardware somewhere in the real world. And when thinking about VPNs you need to take into account the real-world location of things. In particular, you need to think about the location of your VPN service as well as the locations of the VPN servers you connect to and the resources you connect to.
The location of your VPN service determines the legal jurisdiction that the company functions under. Countries have very different policies when it comes to online activities. Online activities that are completely legal in one country can get you thrown into prison in another.
Some countries honor your right to privacy while others spy on everything you do. Some censor content that government officials don't like, others don't. And some require VPN Services to keep logs of everything you do, so law enforcement can use them against you.
The British Virgin Islands (BVI) is home to ExpressVPN. The BVI support Internet privacy and do not require VPN Services to keep logs of what their users are up to.
Note: The BVI is part of the British Commonwealth. There is some small chance that the Queen of England could decide to pressure the BVI to adopt some of England's ugly privacy policies. But this seems unlikely.
Aside from choosing a VPN Service like ExpressVPN that is located in a privacy-friendly jurisdiction, it is good practice to avoid using a VPN based in your home country. The odds of a country going after a non-citizen for violating local laws are far smaller than for a citizen. Unless you are one of the 30,000 or so citizens of the BVI ExpressVPN is an excellent choice for dodging jurisdictional issues.
What about ExpressVPN servers located in other countries? Whose jurisdiction do they fall under? In general, the laws of the country the server is physically located in are the ones that apply to the server.
As far as we can ascertain, servers that are located in US territory are subject to US surveillance laws. There is a reasonable probability that the US government spies on any VPN server located in its territory. You are probably better off connecting to an ExpressVPN server located outside the USA whenever possible.
The further messages must travel between your computer and the Internet resource you are using, the longer it takes. That means the physical location of the VPN server you use can make a difference in the latency and overall speed of the connection.
For a simple example, imagine you are located in Paris and want to connect to a server that is in London. The straight line distance between those two cities is about 340 km. So messages traveling between your computer and that server will need to travel around 340 km (680 km round trip).
Now imagine that instead of connecting directly to that server in London, you turn on your VPN and connect to the London server using a VPN server located in Amsterdam. The distance between Paris and Amsterdam is about 430 km. And the distance between Amsterdam and London is about 360 km. Now messages between your computer in Paris and that server in London need to travel about 790 km (1580 km round trip).
This additional distance will definitely slow down communications between your computer in Paris and that server in London.
The solution to this problem is to choose a VPN server as close to your computer as possible. This minimizes the additional distance messages must travel, regardless of where the resource you want is located.
The exception to this rule is if you are using the VPN to get around geo-blocking. In this case, you would want to choose the VPN server that is physically as close to the resource as you want and within the unblocked area.
Censorship and Surveillance
The BVI, where ExpressVPN is based, don't do any kind of Internet censorship or surveillance as far as anyone can tell. And ExpressVPN doesn't keep any logs that can be used for those purposes either.
In general, a VPN that has more servers located in more countries is better than one with fewer servers in fewer countries. More servers means more options for getting around a server that is busy (hence slow), blocked, down for maintenance, or otherwise not useful to you at the moment. And more servers gives you more options for minimizing the physical distance messages must travel between.
Meanwhile, more countries means a better chance of evading geo-blocks and censorship.
As of this writing, ExpressVPN has over 3,000 servers in 160 locations, in 94 countries.
This isn't the largest VPN network, but it is still plenty big enough. There are few places in the world that you can't reach with ExpressVPN.
A recent addition to ExpressVPN's list of servers includes one in Naples. In May 2023, ExpressVPN added the new Naples server to help celebrate the Scudetto victory.
"We're excited to do our part to mark the historic victory for the fans, the football club, and our Italian customers. Naples has waited for over three decades for the Scudetto to return—so it only seemed right to choose the city for our newest VPN location," says Harold Li, vice president, ExpressVPN. "This new server location not only pays homage to the city's love of football and the historic Scudetto victory, but it also expands our network infrastructure to deliver a more secure and private online experience during this momentous occasion and beyond."
One of the prime use cases for a VPN is viewing multimedia content. ExpressVPN supports unlimited streaming and it is one of the best VPNs for torrenting.
As far as speed goes, ExpressVPN uses high-speed servers throughout its network and is usually rated as one of the fastest services for both streaming and torrenting. If you want even more speed than the basic ExpressVPN network provides, you can configure MediaStreamer on the device you use for viewing content.
ExpressVPN has the speed angle covered. But what about security when streaming or torrenting?
Security While Streaming or Torrenting
Much multimedia content online is protected by copyrights or geo-blocks. ExpressVPN helps you get access to such content, but for your own safety, you may want to do so anonymously. The full ExpressVPN and MediaStreamer both use the same server network and both protect your IP Address.
Under normal circumstances, all the outside world will see is the IP Address of the VPN server. If your connection to the server network fails for some reason, Network Lock immediately disconnects you from the Internet, ensuring that your IP Address isn't exposed. So while nothing is 100% foolproof, ExpressVPN makes you as safe as possible when streaming or torrenting.
Being blocked from your paid Netflix account because you happen to be in a different location is a major frustration for millions of people. This makes the ability to log on to Netflix from anywhere in the world one of the most desired characteristics of any VPN service.
ExpressVPN puts a lot of effort into this and in most tests is ranked as one of the best VPNs for logging on to your Netflix account regardless of where you are in the world.
Here are some more factors that you will want to consider when evaluating ExpressVPN.
Like all its competitors, ExpressVPN limits the number of devices you can have connected to its network at the same time. It allows you to have five simultaneous connections, which we consider a little limiting given the number of Internet-connected devices most of us have in our homes or offices.
So what do you do if you need more connections than are included in a standard subscription? There are two ways to go here.
Step 1: Sign up for an additional subscription. Each additional subscription adds 5 simultaneous connections. This works but it can get pretty expensive.
Step 2: Install ExpressVPN on your router. If you can do that, every device connected to the router will automatically use the VPN. Not every router is supported, but if yours is, this could be a better solution than buying multiple additional subscriptions.
As you might imagine for a premium product like this, ExpressVPN has a higher price tag than many other VPNs. Here's what the pricing looks like:
Length of Plan
Price
Total Price Billed Up Front
1-month
$12.95 per month
$12.95
6-month
$9.99 per month (billed every 6 months)
$59.95
1-year
$6.67 per month (billed once per year)

Your first year includes 3 additional months free so you are billed after 15 months the first time around then once per year after that.

$99.95 for first 15 months
$99.95 for each year after
A month-by-month subscription is expensive, at $12.95 per month. The price does drop as you choose a longer-term subscription, but it is still a bit high when compared to other VPNs. The longest term subscription for ExpressVPN runs $99.95 per year after the first year, compared to a service like NordVPN that costs $107.55 for three years.
ExpressVPN doesn't offer a free trial. But it does offer a 30-day no questions asked money-back guarantee, which gives you time to really see what ExpressVPN can do before you are locked in.
When it comes to paying for your subscription, ExpressVPN makes it easy by supporting a wide range of payment options, from the usual credit cards to Bitcoin, to some of the more exotic cards/services.
Your reviewer has been using ExpressVPN on Windows, Linux, and Android devices for over a year now, without a hiccup. As a result, we have no first-hand experience with the ExpressVPN Support team to share with you. However, ExpressVPN has an industry-wide reputation for excellent support.
Part of this great reputation is due to their 24/7/365 support availability. If the online troubleshooting guides and set up instructions aren't enough, you can contact the support team through Live Chat, filing a Support Ticket, or email.
ExpressVPN has earned a reputation as one of the best VPNs, if not the best all-around service. If you are willing to pay a bit more to get a bit more, this premium service is a great option.
Pick up ExpressVPN
Disclosure: Blokt strives to provide transparent, honest reviews, and opinions. The writer of this article is a user of the product(s) or service(s) mentioned in this article and was not influenced by the respective owners.
We rarely run ads, but sometimes earn a small commission when you purchase a product or service via a link on our site. Thank you kindly for your support.
Read more or donate here.