Let's talk about a VPN that is "forever free." Thunder VPN hits you with this four-letter word that almost screams, "please world, take my information, data, and whatever else you want!"
We've seen a lot of free VPN services come and go after people realize they are logging everything, leaking DNS, and providing an overall poor service. Will Thunder VPN be any different than its predecessors?
We're going to dive in and find out exactly that.
First, Thunder VPN is an Android only VPN that offers IP redirection between one of its nine locations.
If you are still interested right now, just stop yourself and check our best VPN's for android list instead.
Yes, only nine.
Thunder VPN provides very little information on its website, and it redirects you to the Google Play store where you can get a little bit more info about the app, but not much.
A company called SigLabs developed Thunder VPN, and it is based in Arkansas, so it is under the US jurisdiction within the Five Eyes intelligence alliance.
The developer also uses a Gmail email as its primary form of contact. That might not stand out to some people but usually the first signifier of a real business – is a
business email.
The overall vibe of Thunder VPN is somewhat sketchy for someone who is looking to seriously protect their privacy and not just get around the school Wi-Fi firewall.
Thunder VPN Pricing Structure
Something else that is strange about Thunder VPN is that it frequently speaks about payment information and registrations in its privacy policy, but you are not required to register for anything when you sign up.
There are no pricing plans because Thunder VPN is "forever free," and we assume that this is the reason the service boasts more than 10 million app downloads.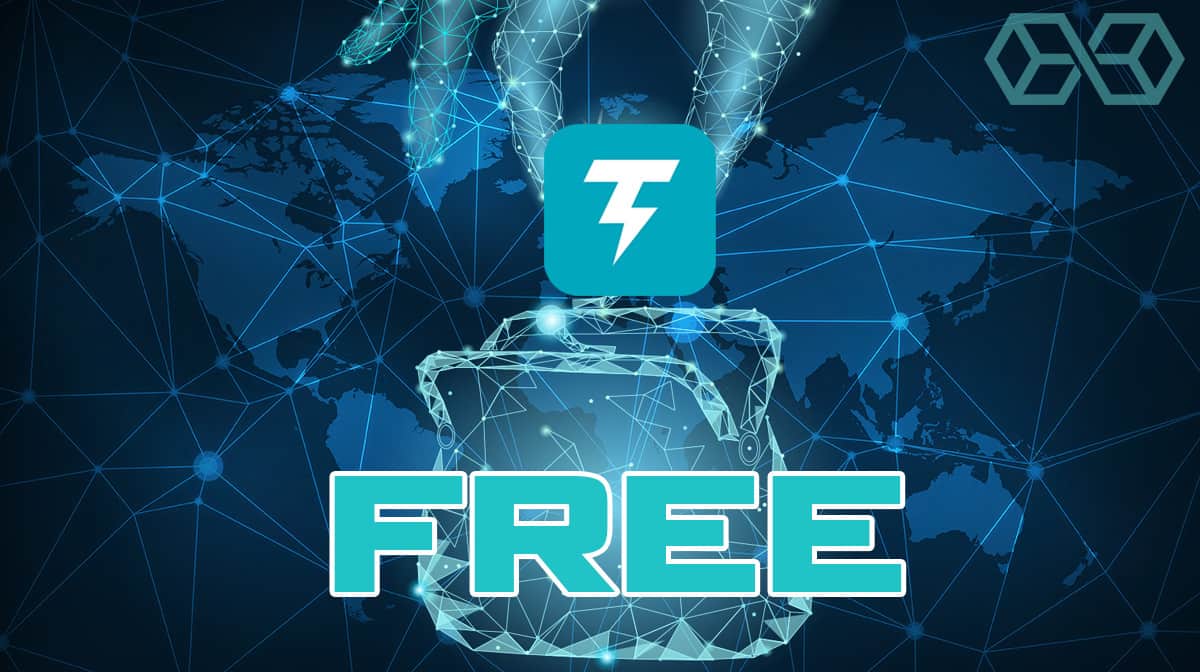 What We Like About Thunder VPN
In the past, we usually devote an entire section to the pros of a VPN service, but we do not have to do that with Thunder VPN. The only real upside to this service is its price which may be free in money terms. But what exactly are you giving away data wise?
If we want to look at the glass as half full, we could continue by saying that the app is easy to use and doesn't require more than one click to switch server locations. It also only takes between two and three seconds to connect to a server.
What We Dislike About Thunder VPN
We'll try not to carry on too much here, but the negatives outweigh the positives with Thunder VPN.
The first thing that stands out about Thunder VPN is the little information it offers when you check out its website. You get five poorly written bullet points full of typos, and that's it.
There is also a lot of discrepancy in the information it provides as you move between its website and the Google Play Store.
Thunder doesn't have much of a privacy policy, but it comes right out and says that it does not collect or log traffic data. When you download the app and log in, you do not have to enter any information.
However, there is a long list of information that it may collect when you use the app:
IP address
ISP
OS version
Device language
App version
Device manufacturer and model
Email address
Time zone
Times connected
Choice of server location
And more
The app even requires you to click OK to a connection request to "monitor network traffic". If you don't accept you cannot use the app.
During our research, we anticipated slow download times simply because there are only nine servers with 10 million users. You have to imagine how clogged these servers are.
Most tests experienced a 96% drop off in speed when using Thunder VPN.
While this might be slow, you can still stream videos, but you might not get HD quality.
Netflix, BBC iPlayer, Torrents
As with most free VPNs, you cannot stream Netflix because they have not found a way to get around the proxy blockers. Thunder VPN is not an exception to this rule; you
will not be able to watch Netflix when using this VPN.
On the plus side, you can stream BBC iPlayer, which is somewhat of a surprise. The download speeds are slow, but you get what you pay for.
Lastly, can you (or should you) leech torrent files using Thunder VPN? You can, but you shouldn't.
Thunder is collecting all your personal information and has a grocery list of identification on you, so why would you want to risk your anonymity given the situation? That is why you should look elsewhere for torrenting, here is our best VPN's for torrenting list which we update constantly.
Thunder VPN leaves so much to the imagination; it makes you feel uncomfortable. There is almost no information regarding the type of encryption Thunder uses and how it protects
your privacy or identity. You cannot trust a VPN that doesn't make you feel comfortable and safe when you read about it.
After checking out its website and app on the Google Play Store, you immediately realize that something is wrong. There is a ton of misinformation and typographical errors. You get the feeling that someone threw it all together in an hour, and that's not a sign of a product that is going to keep you safe.
Don't fall for it, get a good VPN like Expressvpn , Nordvpn etc instead.
If you want more information about VPNs that will protect your identity and keep your IP address out of the hands of malicious hackers or the government; check out some of our other reviews to find the best VPN service for you.
Disclosure: Blokt strives to provide transparent, honest reviews, and opinions. The writer of this article is a user of the product(s) or service(s) mentioned in this article and was not influenced by the respective owners.
We rarely run ads, but sometimes earn a small commission when you purchase a product or service via a link on our site. Thank you kindly for your support.
Read more or donate here.