The world has been rocked many times by media headlines surrounding major social media platforms and their monetization of our personal data.
The events described by the press is a sure reminder of how important it is, in an ever-increasing digital world, to retain & control the rights over our information.
And, if anybody has the right to monetize such data, then it's us, the owners thereof.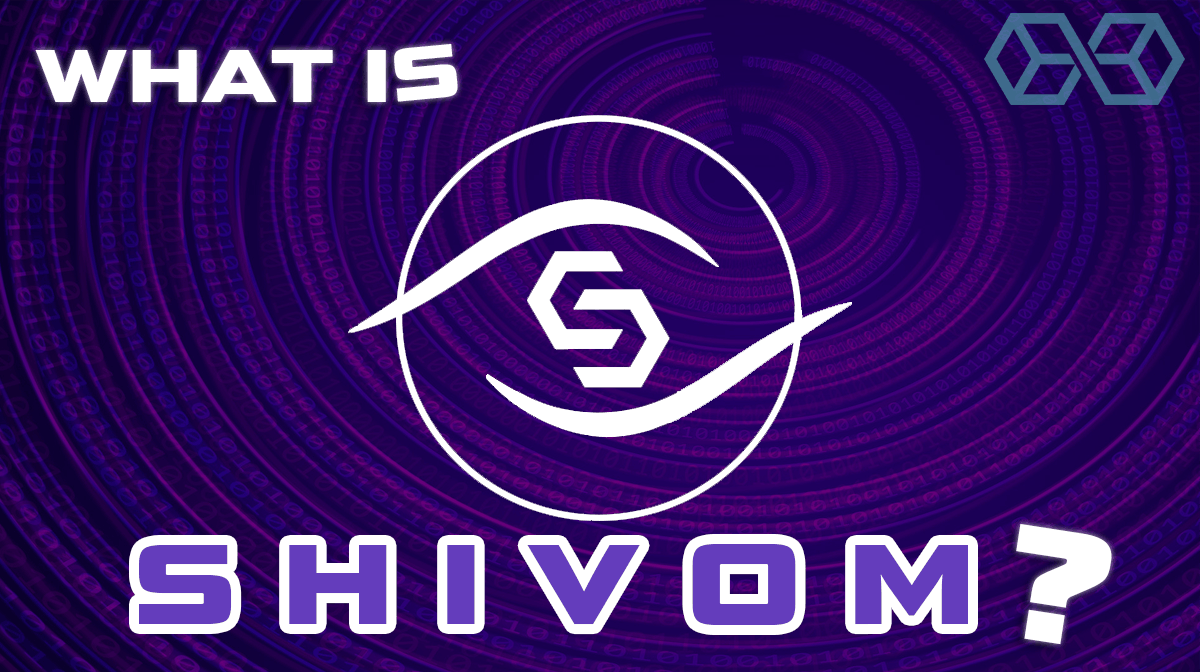 Enters Shivom, the next era of genomics and healthcare.
Each and every member of the world's 7.6 billion population is the owner of unique DNA & genetic code; and, the complete set thereof that exists within each human being is referred to as a genome.
It's only by having access to the genomes of as many humans as possible that researchers and the medical fraternity can make real progress on the treatment of as many as 7,000 diseases, which have proved to be highly elusive thus far.
Examples thereof include cardiovascular & neurodegenerative conditions, cancers and various forms of infection.
Please continue reading to see how Project Shivom enables each one of us, the normal, everyday people who are at the same time DNA data owners, to collaborate with industry professionals on transforming the future of healthcare.
And, how the Shivom blockchain ecosystem allows us to establish our own genetic profile, own it and get rewarded when sharing it in a win-win relationship for all concerned.
Shortcomings of the current healthcare system
Successful biomedical research results are highly dependent on the extent and magnitude of the clinical tests performed. Which means that to be effective, the ideal sample sizes of genomes to be tested should include adequate representation of the full variety of sequences that are present across the entire human spectrum.
However, that is not the case presently. Many remote & ethnical peoples are not represented in current research records. And, according to estimates from the U.S. Food & Drug Administration (FDA), ninety percent of the results from biologics & drugs testing in humans, is never shared or submitted for approval.
When genomics information is not shared but instead stored in multiple centralized databases and in various formats, it is not adequately accessible by medical researchers, which severely hampers the desired progress towards effective outcomes such as suitable drug development.
However, if genomic data were to be comprehensively shared between the world's population and research facilities everywhere, it would greatly enhance the outcomes of clinical trials, research & development activities across the planet.
The effective sharing of genomic data on a global scale would further positively impact the economies of scale related to medical research, which is likely to result overall in lower healthcare costs. It would further enhance the test samples as far as the variation of genomic data pools and adequate patient stratification goes.
The inclusion in clinical trials of genomes from a wide range of patients worldwide, would also vastly improve the development of precision medicines. Especially, when the genetic data of persons with disease-resistant mutations, unusual mutations & phenotypes is available for research purposes.
The global pooling of genomic sequencing data and the combining thereof with health records will further allow for improved collaboration between stakeholders in the biomedical industry, also for the leveraging of cutting-edge, analytical tools such as Big Data sampling.
Ultimately, the availability of a vast resource for research purposes, such as a shared, global, genomic data pool, will offer a substantial benefit to the understanding of the causes of disease, the effective treatment thereof and contribute positively overall to successful patient outcomes.
And, as far as security goes, if data is spread across multiple, disparate, centralized databases, then it's accessible through multiple points of entry. Which, as is evidenced by the regular media reports of global data breaches & malicious attacks by hackers, increases the vulnerability to unauthorized access.
Siloed and disparate, centralized data pools also do not allow for the effective adding & sharing of information by all stakeholders concerned, including the genomic data owners and all the other biomedical industry & commercial stakeholders.
While, the existence of a singular, secure, decentralized, global network would allow for easy access by all concerned, also the uploading of new genomic data from locations everywhere & anywhere in the world. It would further enable participants sufficient insight into their healthcare records and control over personal data.
Currently, patients are not adequately incentivized to partake in biomedical trials & studies or to share their genomic information. They are also becoming increasingly aware that their data is being monetized by third parties and on a grand scale.
And, current generations are keen followers & advocates of the sharing economy. Not only are they demanding transparency, acknowledgment, and participation, but also greater oversight concerning their personal data & wellbeing.
The solution – Shivom introduces genomics for everyone
Shivom's Genomics Datahub & Healthcare Services Platform tackles the failures of today's healthcare system head-on by offering the world's first integrated, decentralized solution where everybody around the world can store their sequenced genome securely, own the rights to it and control who they share it with or sell it to.
Platform participants will include those who were previously excluded from healthcare services, such as rural or low-income areas. Through the inclusion of their genomes in the global data pool, such participants also will have access to biomedical counselors with whom they can work towards educated outcomes concerning their personalized healthcare.
Shivom's blockchain ecosystem further serves as a commercial & organizational hub where entities such as insurance companies, pharmaceuticals, and governments can add their services and apps.
The Shivom platform is regulated by means of automated smart contracts and leverages cutting-edge technologies & tools, such as Artificial Intelligence (AI) and Big Data analysis.
And, because the network is based on blockchain technology, all data entries & exchanges are secure, immutable, tamperproof and auditable.
Furthermore, as the Shivom platform comprises of a singular, holistic & shared decentralized global network, it eliminates the challenges associated with the inaccessible, disparate data that is traditionally stored & siloed in centralized databases.
The fact that all participants on Shivom's network can share & contribute, anywhere and anytime, to one singular version of true data, will result in significantly more efficient drug discovery and research & development efforts worldwide.
Further information on the features, advantages, and benefits of Shivom's Genomics Datahub & Healthcare Services Platform is available in the whitepaper and on the website.
The genomic data owner ("patient") represents the nucleus of the Shivom ecosystem. While, the other stakeholders, such as doctors, pharma, researchers & commercial entities interact with the patient and each other using blockchain tools, e.g., automated smart contracts.
In Shivom's ecosystem, the patients always own their genomic and health data. All platform users have free & easy access to the network and their personal information. Global access on a 24/7 basis entitles all stakeholders to use the decentralized network effectively.
Blockchain technology, cryptographic protocols & data encryption ensure that owner data, such as their genome, is safely stored on the network. Patients in the Shivom ecosystem are always the sole owners of the encrypted keys to their information and have full control over who has access to their data.
By securely sharing their data with others on the Shivom platform, users can benefit financially, improve their health or donate their data for public benefit.
Shivom has designed a streamlined and user-friendly platform for all genomic & health data owners across the globe to share and collaborate with industry stakeholders everywhere.
The infographic above illustrates the easy steps for becoming part of the Shivom ecosystem.
The workings of the Shivom platform and the benefits of using blockchain technology as the basis of the network is further described on the website and in the whitepaper.
Users can also join Shivom's Alpha Trials Sign-Up online.
Shivom's OmiX utility token is the official currency of the platform and is required for the exchanging of value between network users. An example is where researchers reward patients for the use of their genomic data.
Full information regarding the OmiX Token, the use thereof and distribution of the token sale proceeds is available online in Shivom's Executive Summary.
And, interested parties may join Shivom's Private Sale Registration online.
Management, Milestones & Roadmap
Shivom is under the capable leadership of Co-Founder & CEO Dr. Axel Schumacher, who is duly assisted by co-founders Gourish Singla and Sally Eaves, also 14 executives from around the world.
More information on the Team is available on the website. Also, the 8-member Shivom Innovation Council which supports, guides and advises the team.
Shivom's exciting journey started years ago and already includes several milestones that have been achieved, with many more to come. The detailed Roadmap can be viewed online; also, the regular updates on Shivom's News & Events.
Shivom's Genomics Datahub & Healthcare Services Platform fulfills a long-awaited and desperate need for humankind to share & leverage medical and genetic data for the common good.
And, the decentralized, global Shivom network facilitates equal access to any & all humans around the world, including those who are currently excluded from participation.
Furthermore, Shivom ensures that the rightful owners of the valuable genomic data are the ones who control it and get rewarded for the use thereof, precisely the way it should be.
Shivom – Executive Summary
Shivom – Whitepaper
DISCLAIMER:
Investing or trading in digital assets, such as those featured here, is extremely speculative and carries substantial risk. This analysis should not be considered investment advice, use it for informational purposes only. Historical performance of the assets discussed is not indicative of future performance. Statements, analysis, and information on blokt and associated or linked sites do not necessarily match the opinion of blokt. This analysis should not be interpreted as advice to invest, buy, sell or hold and should not be taken as an endorsement or recommendation of a particular asset. Blokt may receive financial compensation in exchange for publishing this article.