VPN Gate is a volunteer VPN network ran primarily by students at the University of Tsukuba in Japan. They call it a "child project" of the main VPN service, SoftEther VPN. That means that VPN Gate requires you to have SoftEther VPN.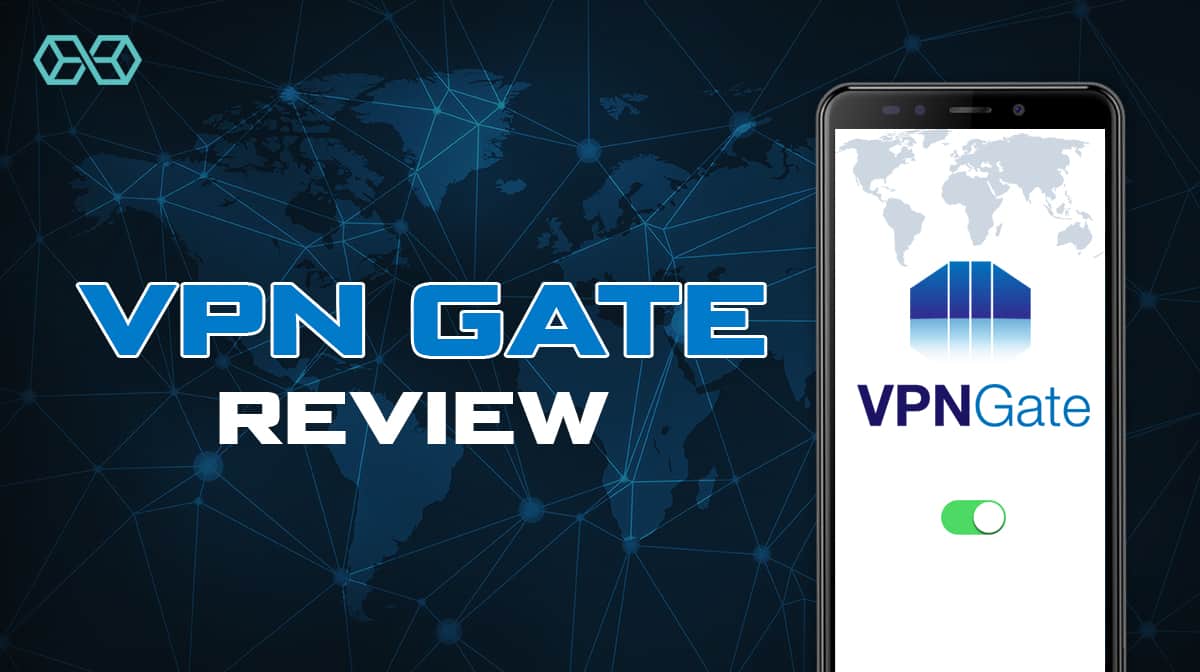 There are a couple of interesting features of this service. One, it's completely free since it's run by volunteers. Two, the servers IP addresses are dynamic and continually changing since they are provided by volunteers around the world.
So we guess you are wondering, can a free VPN that calls itself an 'academic experiment' which is run by volunteers be safe and secure? Let's find out.
If you are new to the world of VPNs, there are a few things you should know. A VPN is a virtual private network. This service is responsible for disguising your IP address with a new one in a different location. Hiding your IP address allows you to remain somewhat anonymous and increases your privacy while surfing the internet.

There are a variety of reasons why someone would want to use a VPN, including for increased privacy and censorship avoidance. A quality VPN service can help users keep their data and browsing history out of the hands of the government, hackers, and internet service providers (ISP).
Due to the importance of privacy, you want to make sure the VPN you choose takes extra steps to prevent your data from leaking. Every VPN has its shortcomings, but security and privacy are the most critical features of VPN services.
Is VPN Gate Secure and Private?
Countries like China, Iran, and Russia try to block VPN services by using firewalls, but luckily, VPN Gate can get through. Using SSL-VPN, L2TP/IPsec, OpenVPN, and Microsoft SSTP VPN protocols and SSL/TLS encryption, you can disguise your traffic as normal HTTPS traffic. The only downside to VPN Gate's security is its lack of a kill switch.

A kill switch is essential when you lose connection to a VPN server. If the server goes down, but your internet connection remains active, your real IP address will be exposed, which could reveal your identity. A kill switch disconnects you from the internet when your VPN connection goes down to prevent this from happening. So, it is somewhat unfortunate that VPN Gate does not have this feature.
Does VPN Gate Log Your Data?
The biggest issue with VPN Gate is the logging situation. Since this is a research project, it can log anything it wants. So it is not a zero log vpn at all.
VPN Gate logs the date and time of your connection, your IP address, your VPN server destination, and more.
Since this is a free non-commercial VPN, it doesn't have a lot of the features you would expect from a paid service. It does not have anti-leak features like WebRTC, and during our research, we found that users complained of DNS leaks occurring quickly and frequently while signed on to a server using VPN Gate.

VPN gate also isn't very compatible accross devices, especially on iphone. If you have an iphone and want a good vpn for it, check out our best vpns for iphone list.
A DNS leak happens when the VPN gives away your real IP address instead of the disguised IP. This occurs when VPN services do not have the proper systems in place to prevent it. When you are not dealing with a professional VPN service, you could be setting yourself up for problems.
It gets worse, so hang on tight. Although VPN Gate has anywhere between five and ten thousand servers across 230 countries, you'll still experience some of the slowest download speeds known to man.
Your speed will increase if you are close to the server location, but there is not much hope. Regardless of location, during our research, we noticed users experiencing speed drop-offs of 95-99%. At 2 or 3 Mbps you would not be able to download, stream, or do almost anything without it leading to frustration.
Well, yes you can get through to Netflix, but you can't stream anything because the servers are so slow. The connection drops so frequently that you would likely lose the server (and Netflix) before you even had a chance to finish one episode.
While technically you can torrent with VPN Gate, we wouldn't recommend it due to its slow speeds and lack of privacy. VPN Gate tracks and logs its users so you would have to be extremely careful that you are involved with the downloading or seeding of any copyrighted content when torrenting. Keep in mind that, even if your IP address is disguised by the VPN and there are no leaks, it can trace you back to your source IP and therefore, identify you.
How Much Does VPN Gate Cost?
The best piece of good news about this VPN is that it's free and always free, so you can test it out without any risk to see if it lives up to your standards. However, we recommend checking out some of our other reviews of higher quality, paid VPNs which offer more features and benefits.

Free
No sign-up
Long list of servers
Many different protocols
No kill switch
Extremely slow speeds
Logging
Connection drops
No support
Cannot use for torrenting
We're not impressed with VPN gate. We think the logging policy is too much to handle, and it negates the whole purpose behind having a VPN in the first place. If you are looking to hide your identity and keep your data safe, then we suggest using a premium VPN like some of the others we have reviewed.

See our best VPN list or read the reviews of some of our favorites: Nordvpn, Expressvpn, Surfshark, Cyberghost.
Disclosure: Blokt strives to provide transparent, honest reviews, and opinions. The writer of this article is a user of the product(s) or service(s) mentioned in this article and was not influenced by the respective owners.
We rarely run ads, but sometimes earn a small commission when you purchase a product or service via a link on our site. Thank you kindly for your support.
Read more or donate here.