For over a decade, PureVPN has provided some of the fastest and most consistently high-performing virtual private network (VPN) services on the market. Based out of Hong Kong, PureVPN was founded by GZ Systems in 2006 and, since then, has held the distinction of being one of the longest-running VPN providers in the world.
PureVPN has undergone a rapid expansion in recent years, upgrading from only a handful of select servers to over 2,000 scattered across the globe, most of which are concentrated in Europe and North America.
In its Hong Kong headquarters, PureVPN hosts its own DNS hardware, which provides it with a significant competitive advantage over other service providers who rent or outsource their hardware hosting.
A cursory look at some of the reviews of PureVPN floating around online might lead you to believe that this service is paradoxically the most and least trustworthy VPN out there. In other words, there are many mixed opinions about this product. So—should you or should you not trust this long-lasting VPN service?
Fortunately for you, we got our hands on the premium edition of PureVPN and tested it out, so you don't have to. For the better part of two weeks, we tinkered with everything PureVPN has to offer and ran countless performance tests to finally issue a verdict on whether it's worth the money. Read on to find out whether PureVPN holds up to scrutiny.
Depending on who you ask, PureVPN is either the best VPN service to grace the web or a rushed product from a Chinese development team that simply can't be trusted with your money or data. However, it's over decade-long success in the market is quite telling.
In the VPN market, you simply cannot deny that a thirteen-year-old company must have something going for it. But this in itself isn't something we look for at Blokt. Many of the old VPN companies we have reviewed have completely lost their edge to newer VPN companies like Nordvpn, Expressvpn, Surfshark etc.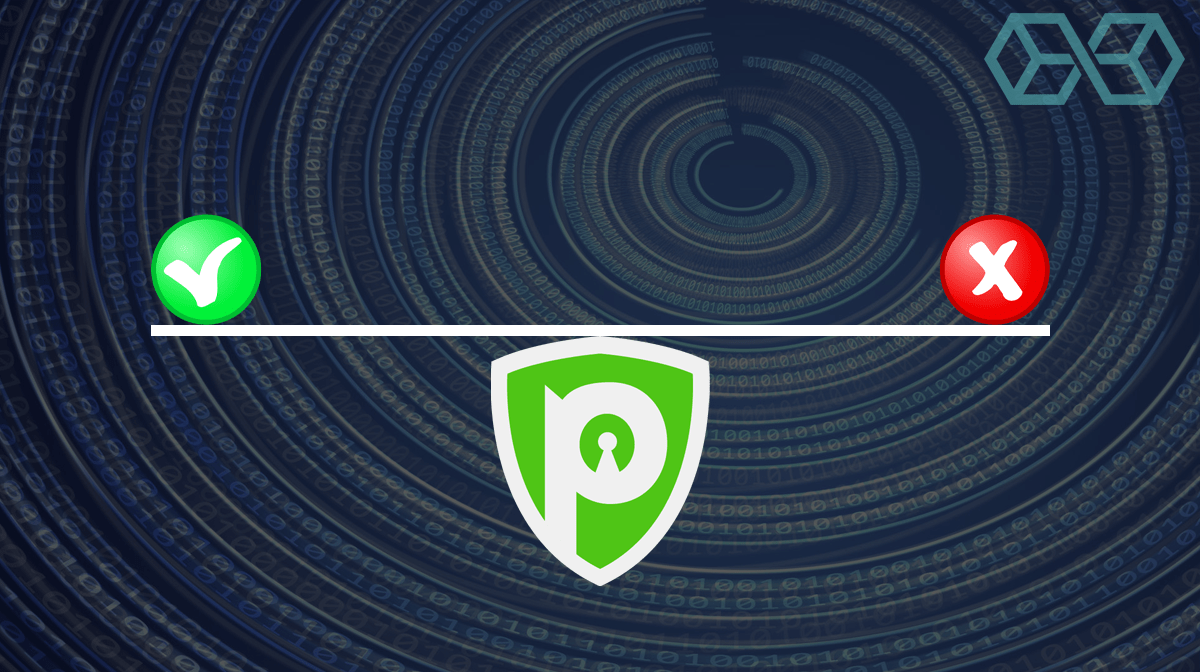 Having launched in the mid-2000s, it shouldn't come as a surprise that many impressive features make PureVPN a true standout among its rivals. From torrent support and IP leak protection to a "smart" kill switch and over 180+ global server locations, PureVPN boasts an excellent resume of software and infrastructure benefits.
Perhaps the greatest distinguishing feature of PureVPN is its unique "split tunneling" capability. This enables select traffic to be routed through your ISP while other traffic goes through the VPN—in effect, this allows a "Wi-Fi VPN hotspot" to be built on a device that can be accessed by other devices in your network.
Pretty cool, huh?
The company's reputation has been far from perfect, however, especially in recent years. Lately, PureVPN has come under fire from online anonymity and internet privacy activists for having released the personal information of one of its users to law enforcement agencies.
Although the company maintains that it does not log any user data in its privacy policy, numerous high-profile cases have shown that sensitive data has been collected and shared in the past.
In response, PureVPN has updated its privacy policy and doubled down on its principles through a public statement issued after the first major story broke in 2017. Since then, PureVPN representatives have made it clear that it, "absolutely, under no circumstances, monitor, collect or share information related to browser activities or browsing habits."
In short, it's clear that PureVPN has had to work hard to save face after dealing with some bad press. However, the official policy, as maintained by its corporate office is that GZ Systems collect zero IP or browsing-related data.
Therefore, there's no way for the company to know what you're doing when you're using its product, and until another high-profile case makes its way into the news, we have no reason to believe otherwise.
Get PureVPN
PureVPN boasts a range of features and unique benefits, but that has not been enough to make our best vpn list.
Below, we've taken a deep dive into the top features that PureVPN offers that make it an attractive option when compared to its competition.
Although its location in Hong Kong may seem alarming to some, given its close proximity to the People's Republic of China (a country notorious for its state censorship and Great Firewall), it is actually a blessing in disguise. This is because Hong Kong falls outside the jurisdiction of states involved in intelligence-sharing alliances such as the Five Eyes (FVEY) and 14 Eyes.
To put it succinctly, having PureVPN's central servers in Hong Kong make them immune to the prying eyes of large-scale data collection and signals intelligence alliances. By contrast, data stored in countries such as the United Kingdom, United States, Australia, New Zealand, Canada, and many European Union member states are subject to collection by government authorities.
Many mass surveillance programs track, record, and share personal browsing data. Over the past decade, several high-profile leaks of classified intelligence have uncovered the existence of large-scale government surveillance programs that are spearheaded by the FVEY alliance, including:
On the other hand, Hong Kong is celebrated for being a non-spying jurisdiction that has privacy-friendly laws on its books.
PureVPN can operate lawfully in Hong Kong without the threat of data seizure from outside parties—even foreign state actors. In our books, this is a major plus.
PureVPN boasts over 2,000 unique servers spread over 180 sites around the world. Think of any major city across the globe—from Melbourne and Montreal to Mississauga and Mogadishu—there is a unique IP address operating there that helps fuel the massive PureVPN network. At present, PureVPN boasts an astounding 80,000 individual IP addresses.
Given its broad global reach, you can enjoy relatively fast connection speeds no matter where you access the network from. Even in some of the most remote regions of Africa or Central Asia, you can rest assured that there's a network server near you, so the data won't have to travel very far to reach you.
It's worth pointing out, however, that most of PureVPN's servers are clustered in Europe and North America. This implies that you will likely benefit from faster speeds when you use its network from these locations.
However, we found that even their East Asian servers (halfway around the world from us) returned only marginally slower PING scores.
You can use PureVPN from up to five devices simultaneously. Currently, PureVPN is compatible with all the leading operating systems and peripheral internet-enabled devices, including the following platforms:
What's more, PureVPN users can use its anonymity to bypass geo-blocks on popular streaming platforms such as BBC iPlayer, HBO Go, Hulu and Hulu Plus, ESPN App, YouTube, and, of course, Netflix.
Although some of their servers do work with Netflix, we think you can get better speeds by choosing one of our best rated VPN's for Netflix.
If you're an avid torrent enthusiast, you'll be glad to know that PureVPN takes a very positive stance on peer-to-peer file sharing. Although this may seem like it should be the norm among VPN service providers, this is becoming further from the truth every year.
New copyright infringement laws and high-profile lawsuits have intimidated VPN providers into backing away from allowing torrenting to occur on their networks.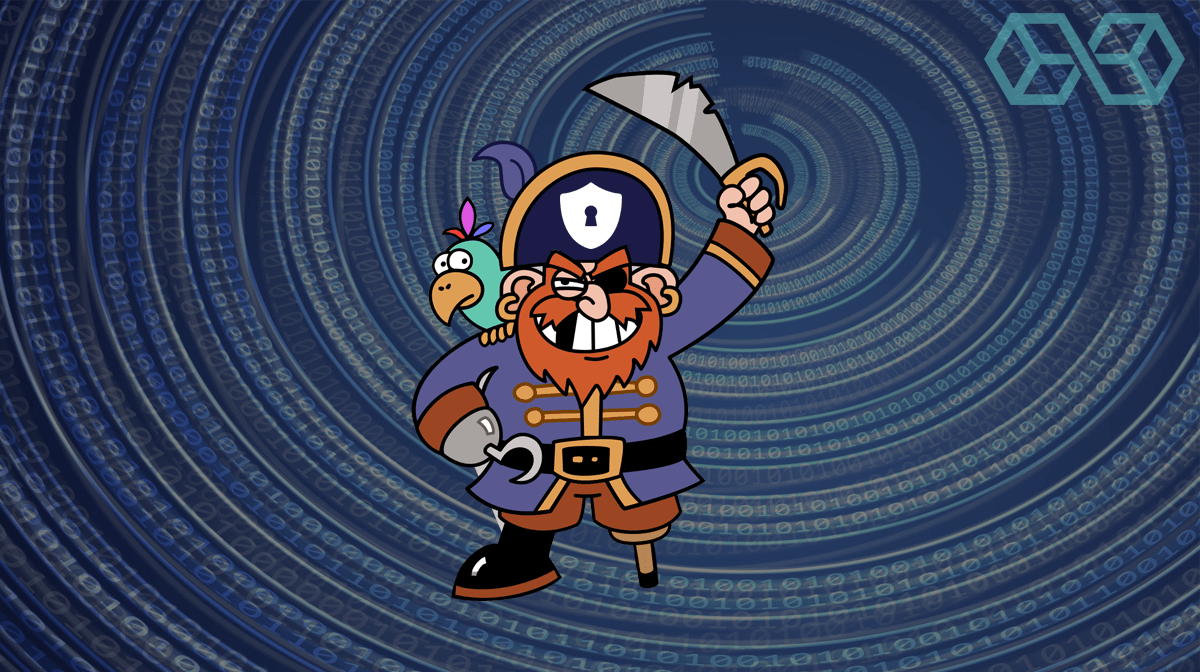 Among those VPN service providers who do offer P2P file-sharing, many of them only tolerate it to a limited extent by placing data use restrictions on their services. Fortunately, there are no such limitations enforced by PureVPN, so you can file-share away using your favorite Torrent software without worrying about violating its terms of service. That is definitly an advantage, although we have to say there is better VPN services for torrenting than Purevpn.
Military-Grade Encryption Technology
PureVPN uses 256-bit encryption, which is the industry standard used by military bodies, cybersecurity experts, and more. This standard is the latest iteration of the Advanced Encryption Standard (AES) which is used to encrypt and decrypt messages and data at a fixed block length of 256 bits.
Under the AES 256-bit encryption standard, a hacker conducting a brute force attack would be forced to attempt 2,256 key combinations if they wanted to guess the correct key. In other words, it would take many billions of years for a supercomputer to crack a 256-bit key—more years than the known universe has been in existence for.
Consequently, it's practically impossible to crack PureVPN's encryption standard. For this reason, you can rest assured that your data is protected and impervious from intruders, hackers, and malicious actors that want to obtain your identity or data.
Speedy Installation and Customization
Unlike some of the more technical VPN service providers on the market, PureVPN's interface is a breeze to use and can be set up in a matter of minutes. To get started, customers install the client software directly from the company's website and follow a series of on-screen prompts. From there, you can create an account in seconds.
The moment you launch the PureVPN desktop app, you're provided with an extremely intuitive user interface (UI) that gives you four colorful options that help tailor your experience to your needs:
I want to STREAM (Red)
I want INTERNET FREEDOM (Green)
I want SECURITY / PRIVACY (Purple)
I want FILE-SHARING (Blue)
Users are asked to select one of the above options to help optimize their experience using the network. From the dashboard, you can also select your preferred server location from the global map, and access PureVPN's blog for updates and news.
Firewalls, Tunneling, and Kill Switches (Oh My!)
It may sound like something from a horror film, but some of PureVPN's unsung standout features include a NAT firewall, IKS (Internet Kill Switch) capabilities, and split tunneling.
For starters, PureVPN's built-in NAT firewall prevents programs and scripts from working in a website's backend to collect your personal data. This makes PureVPN effective in preventing ransomware and malware from taking hold of your device and infecting your computer.
You can think of a NAT firewall as the "secretary" that sorts out the good from the bad scripts going on in the background during your web browsing experience.
Second, split tunneling technology allows you to pick and choose the data you want to run through the VPN, and which data you want to route through your IP address. One ancillary benefit of this practice is that it offers DDoS protection and safeguards your device against other threats from potentially malicious actors.
Last, an internet kill switch can be toggled on and off to help protect your connection to the network like a fail-safe during network failures or outages. In short, an internet kill switch ensures that your internet access is terminated if your connection to the VPN drops unexpectedly, adding another layer of protection in an already ironclad service.
Frequently Asked Questions (FAQs)
Now that you know the technical specifications and features offered by PureVPN, it might help to address some of the most commonly asked questions about this product. Below, we've listed our responses to a few of the lingering unresolved questions that might be on your mind.
Is PureVPN Available on Mobile Devices?
Yes. We tested PureVPN on iOS and Android devices, and although the setup and configuration process was more complicated than the desktop version, we found that it was effective and operational. Better yet, its mobile versions offer "Ozone" servers, which are specifically geared toward thwarting malicious ads, malware, and viruses.
How Fast Are PureVPN Servers (Mbps)?
PureVPN's network speeds vary widely by location—both in relation to where you (the user) is located, and where the server is. Below, we've listed the speeds that we encountered based on our test location in the Northeast United States.
Download: 30.06 Mbps
Upload: 28.90 Mbps
Ping: 102ms
Download: 59.43 Mbps
Upload: 44.09 Mbps
Ping: 50ms
Download: 5.11 Mbps
Upload: 5.60 Mbps
Ping: 205ms
Download: 7.71 Mbps
Upload: 5.59 Mbps
Ping: 257ms
Not surprisingly, the fastest performance tests were recorded on servers in geographical regions where most of their server infrastructure is hosted (Europe and North America).
Overall, these are modest speeds that won't impress those who are looking for the speediest connection possible. However, they might entice those who want a steady and reliable network instead.
Has PureVPN Had Any DNS, IPv4 or IPv6 Leaks?
Unfortunately, there are some unverified anecdotes and user experiences online documenting how customers' data has been leaked while using PureVPN. Due to these leaks, users have had their IP addresses, and DNS addresses made public. However, these leaks are far, and few between, and the PureVPN dev team has taken steps to remedy the issues and ensure that these remain isolated incidents.
Does PureVPN Have 24-Hour Customer Support?
Yes, PureVPN has a team of customer service representatives available around the clock to help with basic support queries through live text chat. However, we found this service to leave much to be desired.
At first, we weren't even able to determine whether who we were chatting with was a chatbot or a real human being. After we asked them, they responded by telling us that they were indeed a human but proceeded to respond to our questions using generic and seemingly canned responses that did not truly cut to the heart of our problem.
Let's take a look at the respective upside and drawbacks to PureVPN's product. Like any, PureVPN's network has a lot going for it and considerable room for improvement as well. Below, we've listed a few of the key selling points for PureVPN which you can weigh against its defects.
Strict no-log data retention policy for true anonymity
Relatively fast upload/download speeds when using Euro/N.A. servers
Over 2,000 servers spread across 140 countries
Split tunneling feature can create "Wi-Fi VPN hotspot" for additional devices
Utilizes ironclad 256-bit encryption technology for bulletproof security
Supports all major protocols (L2TP, IPSec, OpenVPN, etc.)
While there's plenty to celebrate about PureVPN, there's also more than a few causes for concern. To get a sense of what we're talking about, take a look at some of the main drawbacks and vulnerabilities of PureVPN below and see if they're worth the risk or inconvenience to you.
IP/DNS address leaks have occurred (infrequently) in the past
Internet kill switch feature has a history of being unreliable during network downtime
High-profile information sharing cases in 2017 and 2018 exposed user data
Slow speeds than most competitors when using Asian and African servers
Live customer service support can sound a lot like a chatbot
The question that's surely been on many of your minds has to do with one major factor: money. With so many VPN service providers available, it's a buyer's market. This means that there's something of a race to the bottom effect going on in which the lower the service costs, the more likely it'll remain competitive due to market saturation.
Below, we've listed the various offerings that the premium PureVPN subscription model currently has available.
2-Year Subscription: $2.88 per month
1-Year Subscription: $4.08 per month
6-Month Subscription: $8.95 per month
1-Month Subscription: $10.95 per month
Risk-Free 3-Day Trial: $2.50
Clearly, the best value is found in the two-year commitment. However, this is a bit too much for the average non-power user to chew. After all, nobody wants to be stuck in a contract over multiple years unless they're completely certain that the product is right for them.
A six-month term might be a better option for those who want to balance value and risk.
Those who are highly risk-averse might be better off opting for the risk-free three-day trial of PureVPN. This gives you a chance to get a taste of what the product is without committing to anything in the long term or spending more than a few bucks.
PureVPN Money-Back Guarantee
Fortunately, PureVPN has a 100% Satisfaction Guarantee backing its flagship product. This means that if you don't love the product you've paid for, you can cancel your subscription within one month of the purchase date and receive full reimbursement. This deal applies to all subscriptions—even those are short as one month.
One of the distinguishing features of PureVPN is that there are countless payment options available. This is a major plus for those who are especially concerned about privacy and anonymity since it's impossible to log personal payment data for those who decide to pay using cryptocurrencies.
Although the sheer number of payment methods are too great to list in full, we've provided a quick breakdown of some of the many forms of payment that PureVPN accepts below.
All major credit cards
PayPal and Alipay
Cryptocurrencies (Bitcoin, Litecoin, Ethereum, Monero, and more)
PaymentWall (GiroPay, WebMoney, etc.)
BlueSnap (Sofort, eNETS, Skrill, etc.)
Those whose primary concerns are anonymity and security are better off paying via cryptocurrencies or alternative payment processors like BlueSnap that are specifically geared toward privacy-conscious consumers.
At first, we were skeptical about whether PureVPN could earn our trust. This is especially true in light of the recent revelations of data leaks and information sharing that have surfaced over the past couple of years.
However, our overall verdict having used the product for the better part of a month is that it's a reliable and capable private network service that should suffice for the average, non-power user.
We would recommend PureVPN for the casual user who wants to circumvent international IP restrictions and geo-blocks. However, we wouldn't suggest using this product if you're concerned with getting the fastest upload or download speed possible, or if your primary motivation is anonymity from external parties.
Ultimately, there's a reason why PureVPN has been endorsed by CNET, Mashable, and the New York Times—it offers a reliable product at a solid price point. And with a 31-day money-back guarantee, this is a product worth taking a chance on if casual privacy protection is what you're after.
Get PureVPN
Disclosure: Blokt strives to provide transparent, honest reviews, and opinions. The writer of this article is a user of the product(s) or service(s) mentioned in this article and was not influenced by the respective owners.
We rarely run ads, but sometimes earn a small commission when you purchase a product or service via a link on our site. Thank you kindly for your support.
Read more or donate here.