When it comes to computer security, there are numerous products available on the market today. One such product is Bitdefender. Bitdefender  claims to protect more than 500 million systems around the world. The company offers a VPN product as part of its cybersecurity package. However, customers cannot use the Bitdefender VPN as a stand-alone option.

As well as Bitdefender there are other anti-virus/cybersecurity companies offering VPN services as well. For more check out our AVG VPN review and our Avast VPN review. These companies bring a lot of cybersecurity experience to the table and are worth considering.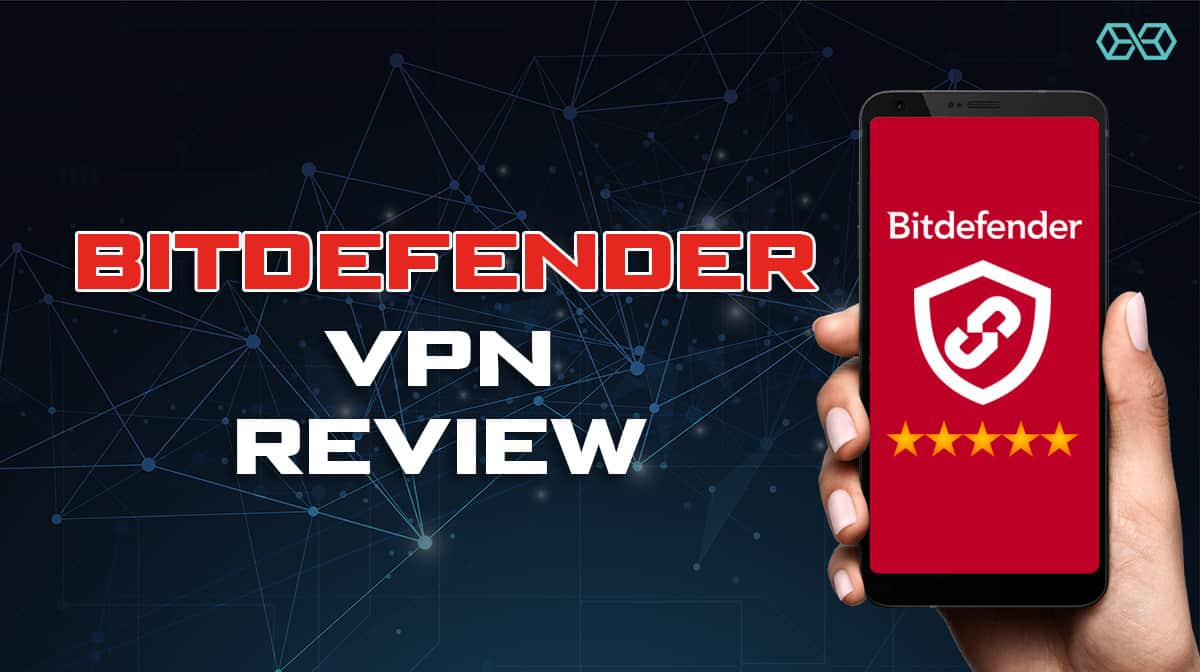 So, are you wondering if this the best VPN for you? If so, below we've taken the time to conduct an extensive Bitdefender VPN review. Not only did we conduct tests ourselves, but we also scoured through other online reviews. After reading our Bitdefender VPN review, we're confident that you'll be able to make an informed buying decision.
Bitdefender VPN is a service that works in conjunction with the company's Total Security package. The company's website says that all traffic is encrypted on its VPN network and that the service will allow you to protect sensitive information from hackers. Bitdefender VPN works on a wide range of devices, including:
If you download Bitdefender Total Security, you'll automatically receive its VPN service for free. One of the problems often associated with free VPN services is the distribution of data to third parties. Companies that offer free VPN services often log and sell data to third-party companies as a way to make money.
However, this is not the case with Bitdefender VPN. Because you've already purchased the company's products when buying the Total Security package, Bitdefender does not feel the need to track your data. The company says that "your privacy is 100% safe" and that the following will never receive your online logs:
Insurance companies
Advertising agencies
ISPs
When conducting our Bitdefender VPN reviews, we found that there were a few positives that made the product stand out from its competitors.
During testing, we found that Bitdefender VPN was quite secure and that there were no IP leaks. When an IP leak occurs, hackers can obtain your original IP address, thus defeating the purpose of using a VPN in the first place. However, Bitdefender VPN prevents IP leaks.
The privacy that Bitdefender VPN offers is one of its strengths.
One of the most significant threats to VPN security is the 14 Eyes Alliance, a coalition of 14 countries whose goal is to seek out and share information on the internet. VPNs set up in these countries could be subject to more intense scrutiny than those that are not.
Fortunately, Bitdefender VPN is set up in Romania, which is not part of the 14 Eyes Alliance. Therefore, Bitdefender VPN is not required to hand over any information about its users.
Even though the company doesn't log information anyway, the fact that the company is subject to Romanian jurisdiction could provide customers with peace of mine.
One of the other benefits of using Bitdefender VPN is that it unblocks Netflix. Unfortunately, this is not the case with every VPN service.
Netflix has specifically installed a blocker that prevents the use of VPNs so that customers cannot spoof their location and access geo-specific content. During testing, we found that Bitdefender VPN unblocked Netflix on three of the six servers that we tested.
Although there are a few perks of using Bitdefender VPN, there are also some things working against the service as well. Below, you'll find the most significant "cons" that we identified when reviewing this service.
The lack of speed on Bitdefender VPN is by far its biggest pitfall. During testing, we found that using the United States Bitdefender VPN server caused our download speeds to slow by more than 80 percent.
When using servers based in Asia and the Netherlands, our download speeds slowed by more than 90 percent. Upload speeds were also cut considerably as well.
Limits in the Free Version
Another problem with Bitdefender VPN is that its free version has significant limitations. For instance, it caps the amount of data that you download each day, rendering it useless for streaming TV shows or torrenting. Additionally, the free service does not allow you to access global servers.
There are strict limitations as to which servers you can access when using the free version of the product.
If you've bought a VPN service, you'll want to make sure that it's going to work. If you run into any hiccups, you need to make sure that there is customer service available to help you work through the problems. Unfortunately, Bitdefender VPN's customer service is quite underwhelming.
The company offers chat support on their website. The chat support works like an automated bot that tries to answer your questions. If you're not finding the answer, you can chat with a live agent. However, accessing the live agent and finding a solution can take a long time.
Furthermore, there is a noticeable lack of information on the company's website regarding features. Nowhere can you find which tunneling protocols Bitdefender VPN uses or its total server count. These both raised red flags for us.
There are three different pricing options available if you opt to use Bitdefender VPN. Bitdefender says that the VPN services will only work if you've already installed a Bitdefender security solution on your computer. So, the prices reflected below are the price that you'll pay to upgrade your VPN service.
Also, the price reflected below is the cost of purchasing the service for protection on up to five devices. If you wish to upgrade to a plan that allows you to protect ten devices, you'll need to pay about an additional $5 per year.
Upon purchasing Bitdefender Total Security, you'll receive the Basic VPN for free. Basic VPN provides a private browsing experience and allows you to conduct secured transactions over any WiFi network.
Unfortunately, Bitdefender caps your web traffic at a 200MB limit per day, which means the service won't work very well as a VPN for torrenting.
Bitdefender offers its Premium VPN services for $6.99 per month. You'll receive everything that the Basic VPN package offers and more. Instead of a 200MB daily limit, you'll obtain unlimited web traffic.
Additionally, Bitdefender says that this product offers extensive coverage, allowing you to unlock media from around the world. Because you're paying a monthly rate, you can cancel at any time.
If you're ready to commit to a VPN product, you can consider upgrading to Bitdefender's Premium VPN. The only two differences between the monthly and yearly plans are cost and the ability to cancel at any time. By buying a monthly plan, your price is cut in half, as the service costs $3.33 per month.
However, because you're purchasing 12 months-worth of service upfront, you cannot cancel at any time.
You may be tempted to purchase Bitdefender VPN because of the "big name" attached to it. There's no denying that Bitdefender is one of the prominent players in the cybersecurity industry. However, when it comes to its VPN service, Bitdefender comes up short.
Bitdefender VPN is likely an attractive option to many because it is affordable and offers security. However, when using the product, we found that it was incredibly slow. Even the Premium VPN subscription produced slow download and upload speeds. Additionally, Bitdefender VPN's customer service is considerably lacking.
We hope that you found our Bitdefender VPN review worthwhile. We feel that if you are going to pay for a VPN service, you're better off investing in a standalone service dedicated explicitly to producing the best VPN product available.
We recommend something like Surfshark, Nordvpn, Expressvpn or Cyberghost as well as a bunch of others. Be sure to check out our guide to the Best VPNs in 2019 to see the better options available instead of Bitdefender VPN.
Disclosure: Blokt strives to provide transparent, honest reviews, and opinions. The writer of this article is a user of the product(s) or service(s) mentioned in this article and was not influenced by the respective owners.
We rarely run ads, but sometimes earn a small commission when you purchase a product or service via a link on our site. Thank you kindly for your support.
Read more or donate here.